The most significant part of our digital transformation is changing our thinking. The need to safeguard personal information and data has increased the demand for Digital Vaults. As digitization continues to prosper and data privacy becomes more crucial, essential documents and passwords must be kept in a safe, secure digital format, such as in a locker or digital Vault. Digital Vault is one of the cyber security services. Digital vaults exist online and store and protect property in the digital world.
According to a recent survey held in 2022, an individual will have 300 unique digital accounts and assets in the future. Digital vaults safeguard your private and personal information and are safe from fire and other natural disasters. As per a cybersecurity study, nearly two-thirds (63%) of data breaches involved weak, default, or stolen passwords.
Online Vault stores digital assets and logins in a digital locker safely. Online Vault is a secure storage method for individual identities. One can also add personal instructions and preferences to help your loved ones make difficult decisions after you.
Digital Vaults, also known as Online Vaults, store digital assets and logins in a "digital locker or safe." An Online Vault stores digital assets such as:
Online login information(insurance and mobile phone)

Medical information 

Social media and email accounts

Credit card points 

Digital files(photos, videos, music)

Other services, utilities, etc. 
A digital vault is an essential part of the estate planning process.
Features of Digital Vaults
The

digital vaults safeguard our identities.

Digital vaults represent a higher level of security.

A digital vault puts access to all key identity documents and sensitive data at the fingertips.

A

digital Vault

securely stores a person's verified and authenticated source

documents

in digital form.

The digital assets in the Vault can be retrieved and shared at different levels by and with authorized individuals, companies, or institutions. 
Online Digital Vault is a secure file storing platform. An online tool for securely managing passwords and documents, hackers do not find the IP or company, and you can switch from passwords to passwordless authentication and passwordless logins. Online Vaults also come with a built-in data inherent function, allowing you to pass on essential files and passwords to loved ones. Sharing and collecting information with digital vaults is secure, compliant, and efficient.
Some Benefits Of Having Digital Vault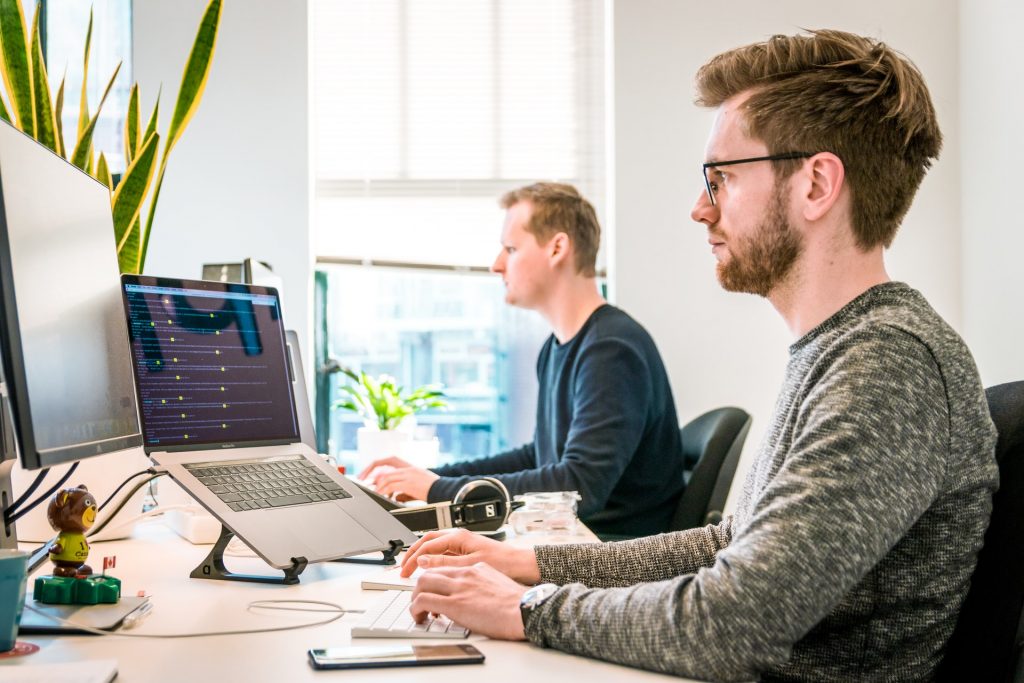 High-Level Security

Digital Vaults use high-grade security that includes two-factor authentication and 256-bit AES encryption to keep user data safe. The protection offered by digital vaults matches the security standards of Banks.
Easy To Access

The advantage of the digital vault platform includes having constant access to essential documents and data and the option to share access with other users.
Privacy Control

Digital Vaults commits to privacy. To prevent unauthorized access, the providers of digital vaults have suitable security protocols in place to protect the data we share and store online. The users of digital Vault will have complete control over how the sensitive data will be shared, with whom, and when.
Stay Updated And Organized

A digital vault is a single and secure location that lets you keep your data and assets organized and up-to-date. Also, your loved ones can access the required information upon your passing.
Low Cost

Digital vaults are affordable. The cost of digital lockers makes it possible for most individuals to purchase one and protect their digital assets.
Consolidate information in one place.

Today, people have various online accounts. The Digital Vault Software allows uploading all sensitive and essential login information and passwords in one place. After your death, your loved ones or estate executor can quickly access any necessary information.
Peace-of-mind

With Digital Vault, users can rest assured that their documents and login information are safe and secure.
Easy to Use

Without a digital vault, one stores all the essential login information and confidential documents in multiple locations for security reasons, which is problematic for your loved ones. Digital lockers are easy to use because all the data is in one place and is accessible to your loved ones and estate executor.
Do you need a digital vault?
A definite answer would be "Yes." Digital Vault is a perfect solution for :
Details of Bank & Mortgage, Wills, Trusts, Investments, etc., are safe and secure in a digital vault.
Digital Vaults are off the radar of Hackers or Intruders and provide an extra layer of protection for your most important documents. 
Digital Vaults Store Information for Your Heirs
Digital vaults store vital information such as wills, trusts, banks, mortgages, investments you own, etc., that your loved ones will find helpful. Security and financial issues can arise when families lack a way to locate and close accounts quickly.
Digital vaults allow owners to control the access information. Digital-vault providers help you organize and secure your financial and personal information while alive and simplify things for your loved ones after you're gone. 
Things To Consider While Choosing Online Vault
There are various secure online vault options available on the market. An ideal Online Vault must have the following features:
High-security process while sharing data entries and passwords among several users.

Easy for arrangement and easy to incorporate into any IT environment.

Must support a wide range of devices for pervading access to the Vault.

Must have a permit for encryption of the digital vault from the authorities responsible.

Importing credentials from other devices into the Vault should be accessible.

Amount of storage space.

Annual cost and length of the free trial.

Ability to share your login credentials with additional users.
What should you put in your Digital Vault?
An Online Digital Vault should include:
Estate Planning Documents

Property Deeds & Titles

Insurance Policies 

Forms of Identification

Financial Accounts 

Email and Social Media Accounts

Cell Phone Passcode

Application Accounts

Cloud Storage Accounts

Utility and Service Provider Accounts

Loyalty Program Information

Photos, Videos & Documents

Cryptocurrency, NFTs & Digital Assets

Digital Vault Directory
Digital Vault Estate Planning
Digital assets have grown significantly, including personal photos, videos, music, social media posts, emails, health records, and videos. A digital Vault is an excellent solution for estate planning as all of your essential estate planning documents are secure in a digital vault. A vital component of estate planning is considering your loved ones. Will they be able to access important information?
With Digital Vault, you can nominate other persons (such as your executor or attorney) to be able to access the documents in case of your demise. When selecting a service provider, ensure the safety measures they have in place. 
Digital Inheritance Vault
In recent years, digital inheritance has gained popularity all over the world. Secure digital vaults or safe deposit boxes have increased in popularity worldwide for several years. The banking and insurance industries embrace digital lockers.
The Digital Inheritance Vault focuses on the transition of essential documents, including a will. Your will writer places all the information required for your inheritance plan in a secure server, the Digital Inheritance Vault, that you can access from anywhere with an internet connection. Access to the Vault is limited to you, your will-writer, and your estate executor.
Effect of COVID-19 on the Digital Vault Market
Trend analysis predicts that the market for digital vaults will expand at a compound annual growth rate of 14.9%. Lack of awareness among users related to solutions developed for data security acts as a restraining factor for the digital vault market. An increase in the need for cloud-based security solutions will accelerate the growth of the digital vault market in the forthcoming period. After the COVID-19 pandemic, the Digital Vault Market has witnessed significant growth.
The COVID-19 pandemic has continuously developed advanced technologies such as artificial intelligence and cloud storage. These technologies are playing an essential role in driving the growth of the digital vault market. Due to increased cyber threats, there is an increased need for secure storage services, data security solutions, and breach protection, driving the demand for digital vaults. Implementing a digital vault solution is highly valuable for everyone operating online for fraud prevention and maintaining privacy storage for all digital assets.
The Future of Online Vaults
Many companies keep copies of vital information or documents in physical vaults to protect and preserve them. Keeping essential records in a physical locker is not practical as they need to be analyzed and modified regularly. Digital vaults for valuable electronic documents are the safest storage boxes for future years. With time, more innovations and advancements will occur in digital vault technology, benefiting individuals and organizations in several ways.
A significant aspect of digital vaults is that ownership of the contents resides with the individual whose data it is. Digital Vaults resolve all the problems related to storing critical documents and preserving the data. Digital Vault is a technological breakthrough that eradicates the threat of illegal use of essential documents. Digital Vaults prevent frequent attacks on private as well as personal confidential data. With time, digital vault technology will take more innovations and advancements. 
In times of tremendous uncertainties, such as the current COVID-19 pandemic, individuals and organizations must invest in innovative technologies such as digital vaults. The highest level of security brought by digital lockers provides trust for both the owners of the documents and the issuers.
If you are looking for a Personal Digital Vault, then we at Clocr offer you one. Clocr provides one of the best online vault services . Our Digital Vault suggests what documents to include, based on the user's priorities. At Clocr, we provide comfort and peace of mind when storing your valuable personal and professional assets.