COMING SOON
Digitized Memory Box
Organize, protect and pass on your legacy with Family Vault.
Let your family and future generations cherish your life stories, receive future messages, and access your critical information, online accounts and documents when the time comes.

What's Included In Your Digital Family Vault?
Organize your online accounts, designate your nominees and provide instructions on who will inherit and own these accounts after you're gone
Store important files and share them with people you trust. Protect sensitive information via Digital Family Vault with our patent-pending digital shredding technology.

Preserve your legacy, stories, and moments that matter and pass them on to your loved ones or future generations.
Protect & Pass-on your Digital Property with a Digital Estate.
Digital Family Vault—Never lose what's most important to you.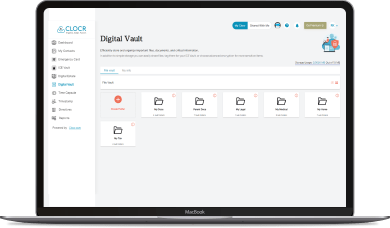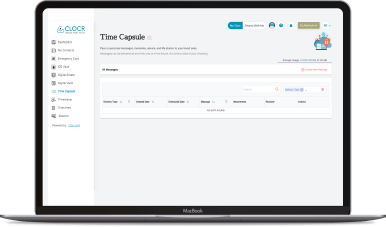 Time Capsule–Your Legacy. Your Values. Your Stories. YES, they are important and you can pass them on to the next generation.
Beyond bank-grade security
Our family vault's ultra-security feature that is built on IPFS and Blockchain concepts, provides additional layers of protection that are unique and proprietary.
Your information in our digital family vault is always secure with our patent-pending security system that digitally shreds files and then distributes them to multiple decentralized storage locations.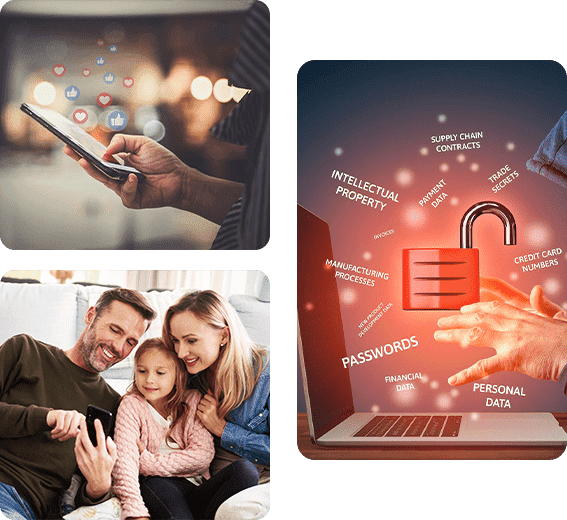 Frequently Asked Questions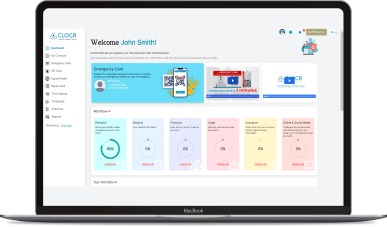 Plan & Protect Your Loved Ones From Unexpected Emergencies.
Try Clocr For Free Today.
If you've made it this far, you must be at least a little curious. Sign up and take control of your family's well being.