CLOCR

for Wealth Managers &

FINANCIAL ADVISORS
Comprehensive Digital Legacy & Legacy Wealth Planning solutions for your clients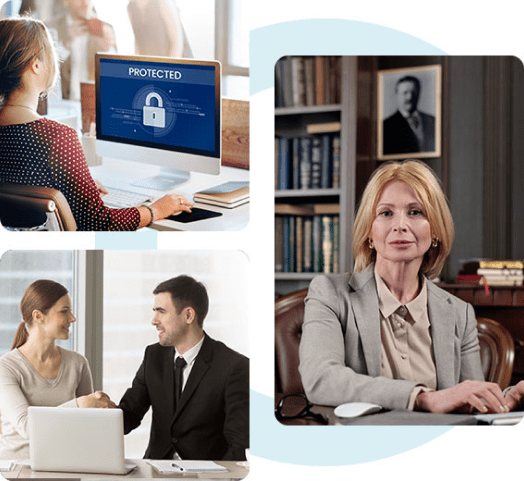 Help your clients consolidate, track and pass on their digital ASSETS the legal way.
Our ultra-security feature that is built on IPFS and Blockchain concepts, provides additional layers of protection that are unique and proprietary.
CLOCR's Digital Legacy Plan is built on RUFADAA guidelines—designated beneficiaries may access your accounts without the worry of breaking privacy laws.
Grow your business.
Ride the
digital Tsunami
Get ahead of the competition and offer next-gen digital legacy solutions that align with the needs of current and future generations.
Clocr's flagship Estate Management for Digital Assets (EMDA) service is an easy-to-use online platform that helps you establish and manage your client's digital estate via Advance Directives.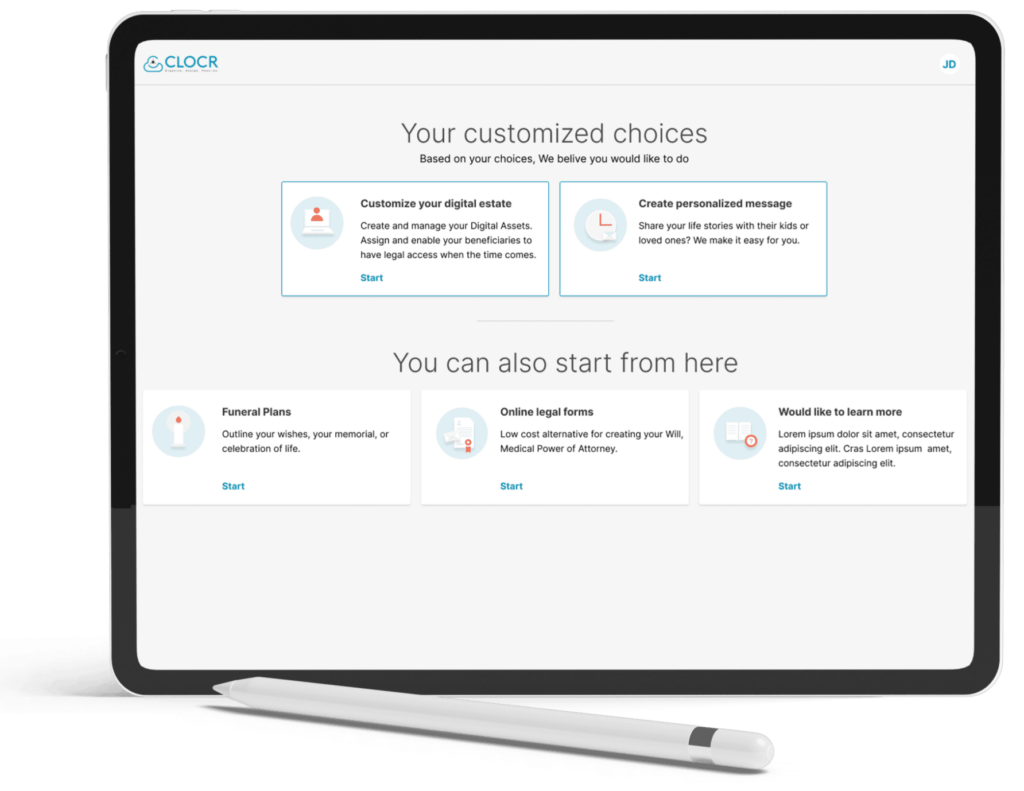 Wealth managers have devoted significant time to the transfer of assets but think about the value added by assisting in the transfer and preservation of memories and stories. With more information, including very important family photos and documents, being stored digitally there will be a growing need to pass down this data. The days of going through a family album or opening a shoebox of photos are going away.
– Rob Schultz
The world needs Clocr. It solves planning aspects of asset transition and organization in death for the modern world. Enabled through blockchain and cloud technologies, the tool provides an elegant solution to what can be a very painful process. Today, sorting through wills, trusts, and assets after death often create havoc in friends and families that are already grieving.
– Jordan Hefferan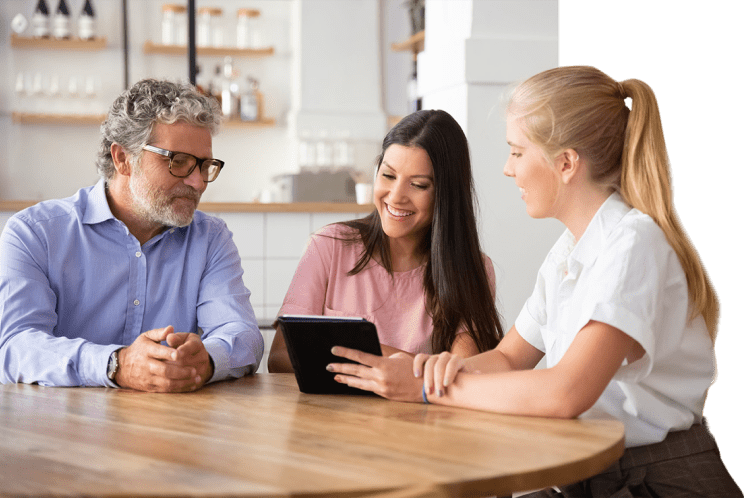 Build Multigenerational Client
Relationships
A consolidated view of your client's digital assets with our digital estate plan gets you visibility and easy access to their nominees, allowing you to extend your offerings beyond first-level contacts.
Enterprise-level
Solution

with features to match
The enterprise portal is built for advisors of all sizes. Create multiple offices and attach advisors to them. Wide range of client management options for tagging your clients as private or shared. Detailed audit trail, extensive reporting, messaging and 360-degree view of your client's portfolio with our Financial Planners Software.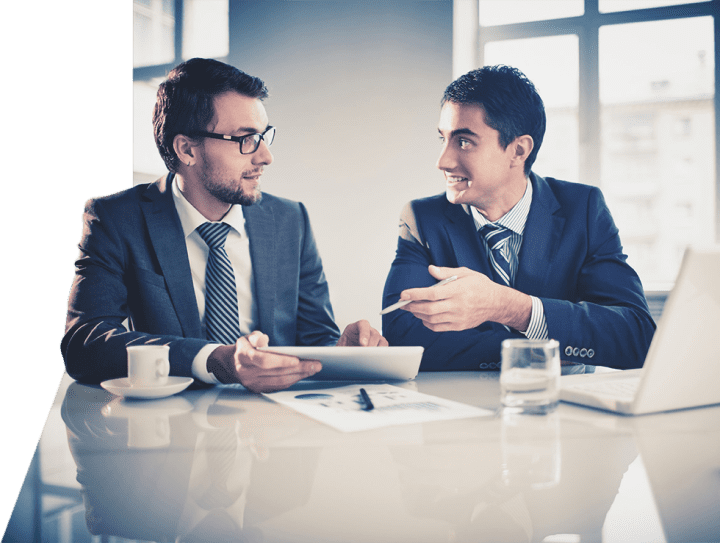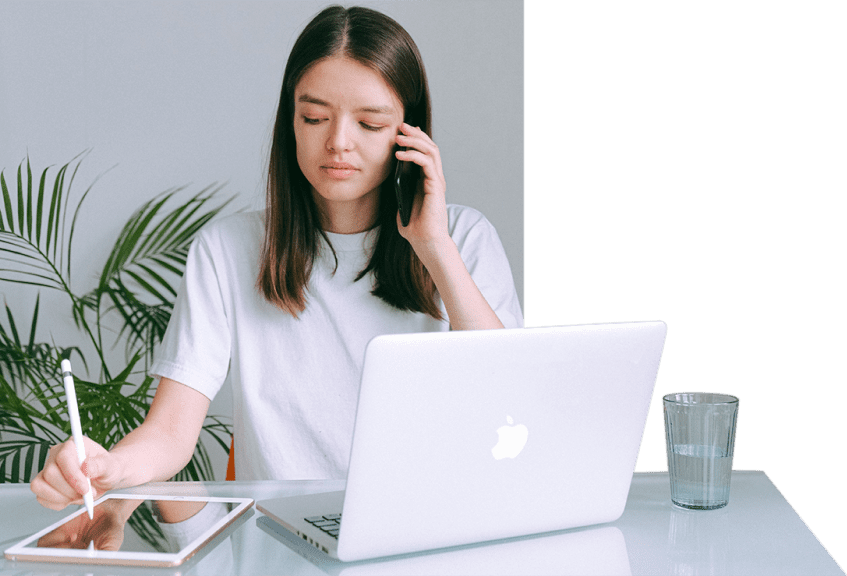 Anytime, Anywhere Command and
Control
Mobile-ready workflows and admin dashboards of Clocr's Wealth Management Tools allow you to easily manage and track multiple clients from a single account. Easily access client and nominee details for quick control and reconciliation.
Easy to Setup Easier to Manage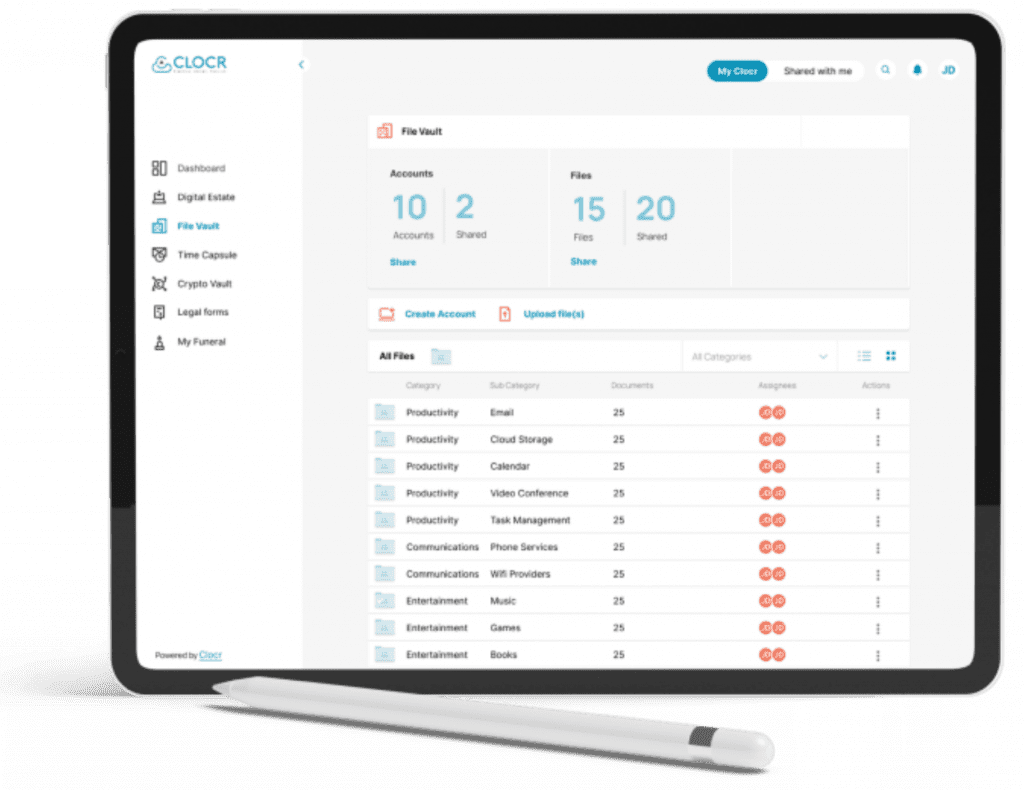 Try Clocr For Free Today.
If you've made it this far, you must be at least a little curious. Sign up and take control of your family's well being. No credit card required.