Netflix and chill is a term that is used so commonly these days- almost all generations know how it rolls. With Netflix giving out some hit movies and series with some flops along the way, it remains the world's most extensive streaming service known to mankind.
While many streaming platforms are present in the market today- Netflix remains their biggest competitor. This is mainly due to Netflix's history of remaining in the entertainment business of streaming entertainment and doing things differently compared to mainstream TV.
Netflix has started making documentaries as well. Basing them off on various genres of reality cases has created a good base of content for various age groups to get addicted.
How do I cancel a subscription when someone dies? You have to sign in to the account, once selected the " Account" option available at the right hand corner select options "Cancel membership" and "Finish cancellation" accordingly. Let us understand the process in detail in this blog.
All you need to know about Netflix
Netflix is the streaming platform that has been around for a long time when it comes to giving out entertainment. With over 220.67 million paid subscribers that use it for the content they project, it has become a basic necessity of life today.
Recently, Netflix has provided ample entertainment via its TV shows and movies. Promoting entertainment that shows more than just the stereotypes and the reality of characters with the elimination of ads became the future of streaming entertainment.
Netflix caters to most age groups, mainly Gen Z and Millenials. It creates its content based on what audience it has in bulk and makes those TV shows and movies.
While it has contributed to many pros, it has also given rise to many cons. This would mainly be because it becomes time-consuming to use the platform and raises addiction.
It becomes an issue for those who spend most of their time online. Whether related to work or scrolling through our social media, limiting our screen time is something we all find challenging.
This is leading to many people deleting their accounts. People are learning how to delete Netflix profiles apart from quitting social media to help detoxify from the online world and its events.
Delete your loved one's Netflix account
While there could be many reasons to state why you want to delete Netflix account, navigating how do I cancel a subscription when someone dies can be different. This will lead to finding the perfect guide of instructions on how to do it quickly.
The streaming platform grants 2 types of plans of purchase; a streaming video subscription and a mail-order DVD subscription. Now for either type, you would find it a relief to know that it is an easy process that requires the assistance of a phone or laptop/computer.
How to cancel a Netflix subscription when someone dies/ How to cancel accounts when someone dies?
On the top right corner of the homepage, you will find your avatar icon, selecting the option "Your Account." 

Below this, you will find either of the two options under the "Your Plan" segment; select either "Cancel Streaming plan" or "Cancel DVD plan" based on what you paid for. 

You would get a "Complete cancellation plan" or "Cancel DVD plan" option based on this; complete the process by choosing the option based on your plan. 
How to Delete A Netflix Account (WITH PASSWORD)
When canceling a Netflix account, to get rid of the account anyone would want to delete a Netflix profile quickly. To know how to remove someone from Netflix, follow the instructions below. 
How to Remove Someone from Netflix/ How to Delete a Netflix profile?
Click on the avatar that has the icon of a pen.

It takes you to the "Edit Profile" page, where you can

delete your Netflix profile.
/p>

Under the autoplay controls, you will find the option "Delete Profile."
While canceling your Netflix account, on the whole, to get rid of it once and for all, remember that if you open a new account in the future, you will have to start fresh. There is no chance of reviving your previous account with your frequently watched shows, movies, etc. So, you cancel Netflix on your iPhone and laptop/computer.
How to delete a Netflix account?
On your Netflix homepage, in the top right corner, you will find the "Account" option below the "Manage Profile" section.

Select the "Account" option, redirecting you to a different page showing you the "Cancel Membership" choice under membership and billing.

You will find the "Finish Cancellation" option on your confirmation screen. 

Head to the homepage and select the "Help Center" option below the "Manage Profile" section. 

At the bottom of the page, you would get a "Start Live Chat" option that needs to be selected.

It will open a dialog where you must type "I want to delete my Netflix account." and submit it.
Note: It will take 10 months for Netflix to delete your account as standard procedure after cancellation of membership. To make it happen immediately, it is best advised to follow the complete process for immediate action.   
The same procedure can be followed while canceling the deceased's subscription to Netflix as long as the person is logged in to the account. This means the person should have the password to the deceased person's account to log in, or the process is not possible. 
How to cancel Netflix on iPhone?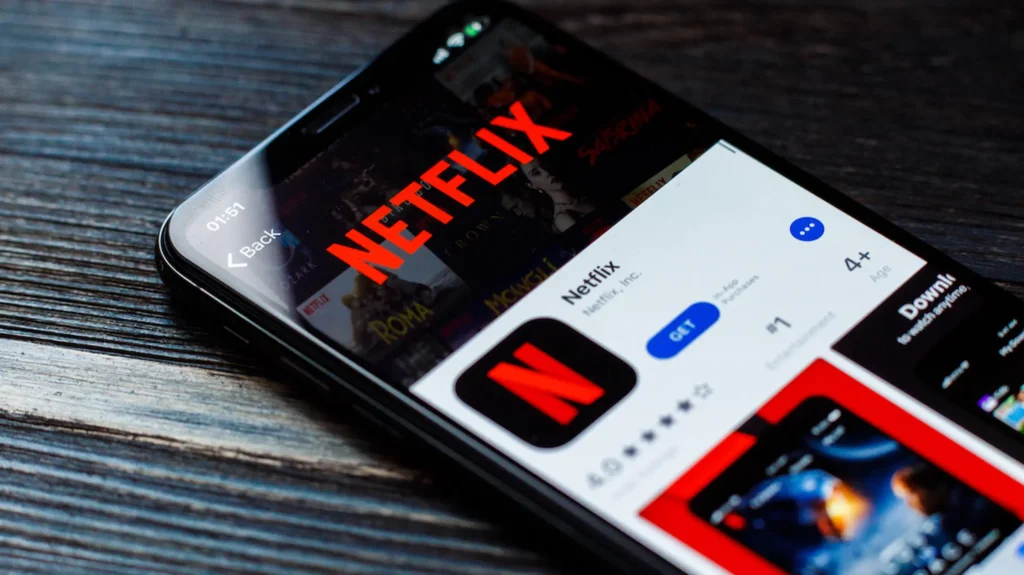 Open Netflix on your iPhone 

Choose the three-lined icon and click the "Account" option.

Scroll down the open page and select the "Cancel Membership" option below "Where to buy gift cards."

Please note when the cancellation will take effect and select the "Finish Cancellation."
Things to keep in mind before deleting Netflix account
Before heading to cancel Netflix account and learning how to delete Netflix profile, make sure you check what happens once someone delete Netflix account. The after-effects of the reaction toward a Netflix delete profile are something one should verify. 
What happens when you delete Netflix account?
Netflix services will retain certain information after cancel Netflix account- it is related to your account for fraud protection and hashing purposes. Netflix services show this as if you remove the payment method but do not get rid of your account; they keep its hashed version with them. Will this come under an invasion of privacy? This is mentioned in their terms of use, hence agreed upon. But there isn't much to be worried about as they do not use this information to contact or charge payments.
When a Netflix profile is deleted, one must remember that any information on your profile will no longer be available. This includes your frequently watched shows, recommendations, movies, etc. Even if you want your shows and recommendations in the new account you made, it most probably would not be what you had with your previous account; with netflix delete profile option, reviving your account is not possible either.
When canceling the deceased's subscription to Netflix, mention it in the open dialog. By stating that the person has passed away and the account holds no sole owner anymore, immediate action would take place in terminating the fraud account. This will also not lead to the 10 months gap that Netflix gives once you finish the cancellation. With this, the Netflix services of the deceased are terminated immediately.
Can a Netflix Account be Terminated on its Streaming Platform?
Can anyone's Netflix account be terminated by higher authorities on the site? Yes, if you are seen disobeying their rules and regulations that were agreed upon- then your account will be terminated. If seen using a VPN which will grant access to various shows from different countries,this violates the guidelines that Netflix stands for- mainly due to shows,etc. not having license to be streamed in other countries.Fraudulent usage of the content available on Netflix can also lead to them terminating your account.
Alternatives of Netflix Account
Apart from Netflix, you have other types of streaming platforms that you can use. These sites have free and paid versions based on the plans they offer. Hence, make sure you check what is appropriate for you. 
Hulu

Amazon Prime Video

HBO Max

Peacock

Paramount

Disney+

Mubi

Apple TV+
Most of these streaming platforms offer various appealing and award-winning TV shows, documentaries, movies, etc. Selecting your streaming platform based on your preferences regarding entertainment is best recommended. Check all the plans the streaming platform offers and weigh all your options before settling on one.
Planning ahead for the future is something most of us need to prepare about. With cybercriminals on the rise, it will help in safeguarding your digital assets and accounts securely. There may be many reasons someone opts for digital estate planning, but the most common is making their loved ones' lives easier.
Clocr gives out many services in connection to digital estate planning that one should opt for. From digital vault to time capsule services, protecting your confidential data and essential memories is a responsibility Clocr takes. With much assistance to build their Last will and much more, Clocr will make your lives effortless with its digital estate planning services.