We are on our phones for various reasons. From work to entertainment purposes, using our social media accounts has become an integral part of our lives. For most of us, we cannot imagine our lives without it. And as a matter of fact, many of us have made a profitable livelihood out of it.
Yet, we seem to miss out on protecting our social media "accounts". Everyone leaves their digital footprint in some form and manner. Protecting your social media should be essential in today's era. But why?
While identity theft is at an estimated 46% on social media accounts, did you know people can stalk you just with your social media account? The importance of social media protection has never been more than now. If it is missing, how safe are your social media accounts online?  And the bigger concern: how to protect your social media accounts from hackers?
Social media fraud and Online account safety
Social media fraud consists of many criminal activities by itself. But in short, they target people who easily give up their personal information. Scams topped the list from financially robbing their victims; followed by catfishing/impersonation scams, phishing scams, and lottery scams to name some of them.
Cybercriminals are a concern these days and this makes online fraud protection a necessity for our safety too. Hence when online, how to protect your social media accounts from hackers should be well thought out and acted on too.
Specific measures need to be in place to gain online fraud protection and get online account safety to a level that cybercriminals like hackers and events like cyberstalking don't affect your account. To have foolproof measures to prevent such mishaps, we need to opt for anti-spam software, anti-spyware software, and a firewall.
The anti-spam software will help guard your device against junk and phishing emails. The anti-spyware software restricts spyware from entering your device and removes it from existing systems too. The firewall prevents viruses and malware from getting into your system.  
Why it is important to protect your social media accounts?
Our social media accounts say so much about us with our posts, stories, likes, etc. You can determine a person's tastes and preferences by going through their profile. While it does get overwhelming at times, it can get scary too. The only reason being no one online is anonymous.
Hackers can be anywhere online, desperate to get your personal information to rob you financially, or identity theft which is even worse. That is why how you protect your social media accounts from hackers will play a significant role, especially regarding social account security. That is why maintaining your social account security should be equally important.
Your social account security is the default security setting that needs to be updated. While doing this, you restrict your social media account from being searchable to just anybody on the internet. That will make only your family and friends know about your account.
But how to protect our social media accounts from hackers? Is it possible to keep them secure from these groups of cyber criminals? And how do we secure our accounts from hackers?
Most criminal activity that is motivated online is financially motivated. Hence to protect any accounts that can lead to revealing sensitive data, we can trust services like social media will. At Clocr, it not only shows you how to protect your social media accounts from hackers but will also show how to secure your accounts from hackers and cybercriminals in general.
It helps you have a limited number of people come towards your account. Since these people are ones you trust, they pose no threat to your privacy and the hacker concern is eliminated. 
With that, it helps filter who should see your account, and you choose what settings are appropriate for you. Cyberstalking would also go down if you restrict access with such thoughtful security measures.         
Tips to protect your social media account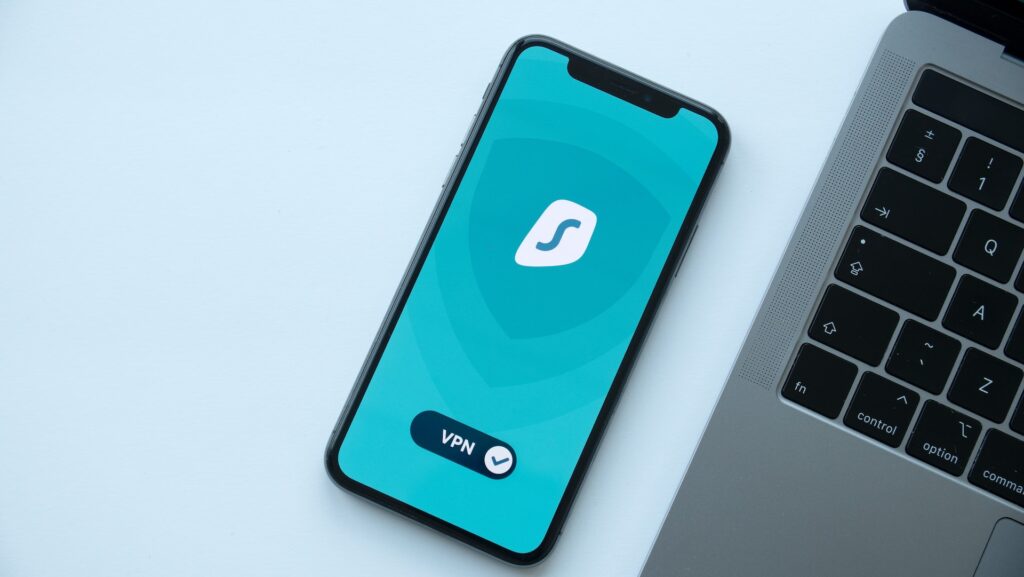 People may not be protecting themselves on social media as they believe their accounts are secure enough. That raises social media protection concerns when not many know how to protect their social media accounts.
Constantly update your privacy settings:

Make sure you have gone through your privacy settings and that it is updated. Older security makes it easier for hackers/cybercriminals to gain access with which they can extract information.

Precaution while sharing information online: When you share memories or instances of life online, be cautious as it is not just hackers who want your information for their benefit. Data mining companies also want your private data because they convert this into useful information to increase sales, make marketing strategies, and much more.
App locks will help immensely: App locks may sound like they cannot do much. But it would prevent cybercriminals from spying on any app to extract information.
VPN protection is a high priority: A Virtual Private Network (VPN) will encrypt your communication. The advanced encryption of the VPN can let you trust your social media accounts are in safe hands.
Keep your account private at all times: A private account is better off under security terms because it will notify you of the requests that come your way. A public account lacks this privacy, including your photos, videos, etc., being viewed by anybody.
Installing an antivirus or anti-malware is essential: Any trusted anti-malware or antivirus software is essential. It will alert you about anything wrong going on with your device.
Verify friend requests on any social platform received: Always make sure either you know the person whose request you are accepting  or a mutual friend connection exists. Just like spam and fake accounts, cyberstalking is possible too.
Use a trusted browser extension: Browser extensions are of various types- but for this purpose, you would need to use a specific type. You would require an extension that blocks ads, etc., not to let companies/websites steal your data.
Suspicious mail login attempts: Do not disregard the mail login attempts you received when it was not you. Staying alert and acting upon it can prevent future mishaps.
Update your browser: An updated browser gives browsing a smoother flowing experience. It also ensures that the device is not vulnerable to hackers.
Uninstall unauthorized/harmful apps
Unauthorized/harmful apps sometimes also go by the name malware. It means to disrupt your device's system by entering its software. That is why clearing them entirely off your device is essential.
Be careful while making friends online
Not everyone online will be safe to talk to carry on conversations. According to Time magazine, men are more likely to share their thoughts and feelings with their social-media fans and followers than with their partners or real-life friends. The precaution is necessary because not everyone on the internet is genuine. 
Sharing is not always caring
Most scams tend to take place when the victim of the scam overshares. Personal details are to be kept private for a reason. Hence it is best not to give out any information regarding your bank details or location. An alternative to this is- you can interrogate the person and look for red flags in ways the person wants to harm you financially, mentally, and physically.
Always use strong passwords
Most of us get lazy in giving thought to our password ignoring that it is the most crucial part of making the account. The secret to a strong password is when you do not relate it to anyone you know(family, friends, pets, address, etc.). Do not repeat the same password for multiple accounts too.
Enable two-step authentication
The two-factor authentication is essential. People can try logging in to your account from any part of the world for identity theft. A two-factor authentication security layer will restrict hackers from trying anything funny with your account. 
Your private information is bound to lose privacy if your system or device has no security software. With apps, companies, and websites, keeping their tabs on us- to maintain a level of security in terms of privacy and malware protection, security software is highly essential. Hackers profit from selling stolen identities, making this even more essential.
How To Protect Your Personal Information On Social Media?
In the long run, one must learn how to protect their social media accounts from hackers. It is best recommended not to get very personal with the information you put on your social media accounts. Keeping separate accounts for professional and private use would also prove beneficial as it segregates contacts.
Social media represents an image you portray online and how to . It makes social media protection even more critical. Hence, you must learn how to secure your account from hackers by following all the necessary measures.
What Would Happen If You Keep Your Social Media Accounts In Public?
When someone keeps their account public, this will indicate whatever one posts are visible to anyone who knows that account, from posts to videos, irrespective of the social media platform website. Do you know that your professional social media accounts are a google search away, and companies can access your contacts with premium versions?  
Going public is favorable to businesses as most products need exposure, and going public with your social media accounts will give just that. But it might not be the best idea to keep your account public if you are an individual who is concerned about your own safety. 
Spam messages and any unknown person can message you once you have gone public. It also means your account is prone to more hacking attacks. It is better to stay private unless you want to expose your brand. In an account consisting of photos and videos with family, friends, or your partner, it is best to remain private to control who views your posts.  
Protecting your privacy against fraudulent mishaps is an essential precautionary measure. Compromising on it seems immature, just like how one ignores safeguarding their digital legacy. To protect your social media accounts from online fraud, Clocr provides various future perspectives on it.  
In the future, the services of digital estate planning and time capsule of Clocr will be a high priority. It is because Clocr prioritizes staying safe from hackers and protecting your social media accounts in an organized and secure manner. Our digital estate planning services let you create a plan which helps you to nominate beneficiaries to manage your digital assets after your demise. On the other hand, the time capsule lets you record future messages for your loved ones. Join Clocr today and explore the world of digital estate planning.