"The goal is not to live forever, the goal is to create something that will." We all experience the feelings and apprehensions associated with death. Hence, end of life planning is essential as it helps to organize and inherit your assets in a less challenging way.
So, What Is End-Of-Life Planning? It involves forging an end of life checklist, enlisting all the crucial documents and assets, and making decisions. Let us delve deeper and understand different aspects of End of Life planning and why it is important.
What is End of Life Planning?
End-of-life planning involves preparing for the last phase of your life, which involves making decisions and making your end-of-life preferences known to your loved ones. Moreover, the planning includes decisions related to health, finances and other assets you possess.
An End of life plan is crucial and guides your loved ones regarding your important decisions, such as:
Wishes or Instructions

Medical preferences or end-of-life healthcare (Your preferences regarding life-support technologies and organ donation)

Preferences regarding healthcare proxy

Will and Trust

Funeral plans and specific arrangements
Why is end of life planning important?
Though the term life is unpredictable might seem a cliché, it is always better to accept the fact and prepare for the future. You may wonder Why Is An End-Of-Life Plan Important? Though one cannot control their destiny, an end-of-life plan helps to achieve a certain level of control in affirming the healthcare decisions preferred.
Planning for end of life is crucial because of the following reasons:
Make your wishes official End of life plans help to document your wishes and healthcare preferences. A clear plan is essential for you and your loved ones as it clears any misunderstandings or guesswork in the future. Besides, a legal document also covers different aspects of life and health.
Inform loved ones about your preferences "Communication is a bridge between confusion and clarity." Planning for the end of life is equally for you and your family. Hence, discuss and communicate your decisions with them beforehand before documenting your wishes. Besides, when you state a clear plan regarding your healthcare, it relieves the burden.
To plan healthcare in case of serious illness. A medical emergency or a severe illness can be challenging to accept. Given that, it is better to plan your end-of-life healthcare in case of a terminal illness. Also, at the end of life, you might be unable to express your wishes effectively. Hence, an advance directive is an excellent way to make your loved ones aware of your healthcare preferences.
To secure your digital legacy. Your digital assets are constantly at risk with the surge in cyber crimes. Hence, it is imperative to secure your digital legacy. When you organize and assign your digital legacy, you protect your loved ones in the face of uncertainty. So, an end-of-life plan is an assurance for them.
How to Have a Better Conversation about End of Life Planning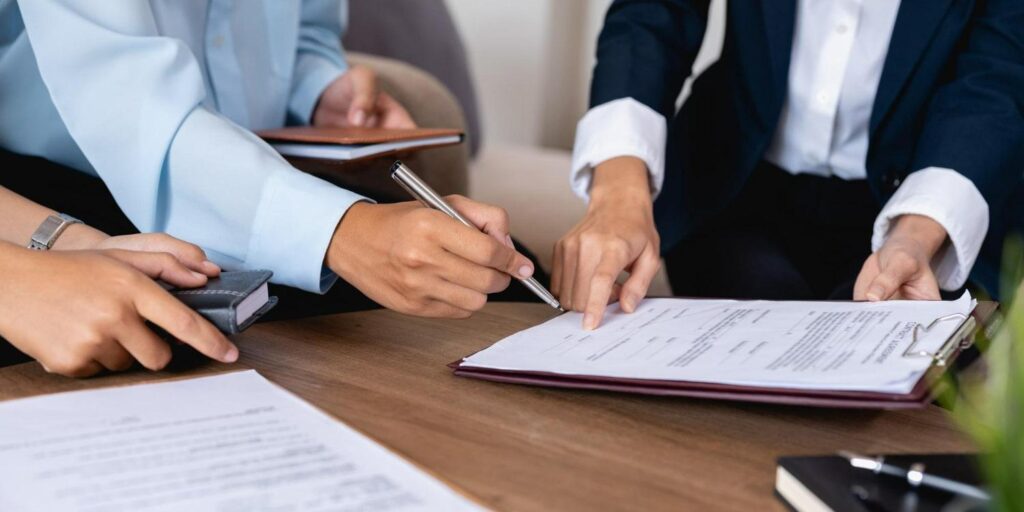 Though end-of-life care is hard to talk about, there are better approaches to introducing the topic to your loved ones. Moreover, having a conversation with your family is an essential and primary part of the end of life preparation. So, it is better to plan before you walk the talk.
Here are a few pointers that would guide you to have a better conversation regarding end-of-life planning:
Introduce the topic with an anecdote Given the seriousness of the topic, initiating a conversation straightaway can be difficult. Hence, it is an excellent way to start the talk with a personal experience about someone who suffered from an accident or terminal illness. Emphasize the importance of advance healthcare planning with this example.
Make the conversation engaging. Besides "what you say," it is also important how you say it. Given the gravity of the conversation, your non-verbal expressions also matter. Make direct eye contact during the conversation and express your thoughts in a firm yet subtle way. In the end, conveying your point without hurting the other's feelings is imperative.
Ensure you have done your research End-of-life care is a complex subject, and it demands a detailed understanding before settling on decisions. So, before you initiate a talk, analyze and ask essential questions. Your loved ones might be doubtful whether you have enough understanding regarding the legalities. Assure them that you are conscious of your decisions and comprehend them in depth.
Talk end of life planning in a larger context Talking about death can be an emotional ride. Hence, let's initiate the conversation in a larger context – advance healthcare planning. Outline the conversation to crucial points, such as wills, directives, and digital estate planning. Also, this discussion sounds practical as it is better to make prudent decisions rather than procrastinate for the right time.
Respect their thoughts Above all, respect is elementary to drive the conversation to a concrete conclusion. End-of-line planning is a complex topic, and you might face resistance from your family. Hence, also listen to their opinions during the discussion. Be diplomatic and maintain a mutual conversation; this clears out the air of any misunderstandings.
End of life planning checklist
Once you understand the significance of end-of-life planning and have a plan, you are somewhat relieved.
Following is the ultimate end of life planning checklist that guides you create an end of life planner:
1. Create the essential end of life planning documents
Here is a complete list of crucial end of life planning documents required:
Living Will

: It is a legal document that outlines one's medical preferences like resuscitation, ventilation, tube feeding, dialysis, and use of antibiotics and pain management.

Last Will

: It differs from

Living Will

as it entails your final wishes regarding your assets. Moreover, it involves decisions regarding the distribution of physical assets – property, house; financial assets; bank, and investment accounts after death.  

Living Trust

: It is a legal document establishing a trust for the transfer of assets. The primary goal is to oversee the transfer of assets after death.

Power of Attorney

: Medical or Financial

Power of Attorney

entrusts someone else to make medical, financial, or legal decisions on your behalf.

Organ/Tissue Donor Card

: Entails any organ or tissue instructions if you wish to do so after your death.
2. Enlist your significant assets to be secured
Assets are resources a person owns during his lifetime and have economic value. Here are the different types of assets that a person owns during his lifetime:
Bank Accounts / Safe Deposit Box

Cash

Real Estate/Land 

Life Insurance Policies

Investment/Stocks/Bonds

Pension/ Retirement Plans

Online Social Media Accounts and Subscription Accounts
3. Decide upon your end-of-life housing plan.
If you are planning an end-of-life house, the first point to consider is what type of house you are planning. You can consider transitioning to different houses like assisted living facilities, nursing homes, and in-home care.
4. Write your funeral arrangement preferences.
Planning your funeral might seem strange or even daunting. However, writing your funeral preferences guides your loved ones and saves them from making any forced decisions in the face of grief. 
The different types of funerals are:
Traditional Service

Memorial Service

Celebration of Life

Scattering of Ashes Ceremony
5. Create an Obituary or Death notice
Often an Obituary note or a Death notice is written after death. But, some people prefer to write their obituary or death notice themself. Besides, some people inform their loved ones how they want their obituary at the right time.
End of life planning is a subjective and emotional discussion. However, an end-of-life planning kit helps you navigate your emotions better and plan for the future beforehand. Furthermore, it is good to be prudent as it ensures a safe and secure future for you and your loved ones. Therefore, an end-of-life plan is an ultimate gift for your loved ones.
We at Clocr ensure that this transition is smooth and hassle-free with our comprehensive services. At Clocr, create your Last will to secure your significant assets in just 10 minutes. Moreover, the Digital Estate Planning service helps to manage your online accounts and assign beneficiaries for inheritance. Ultimately, Digital Vault is one secure place to store all your end-of-life documents. So, Join Clocr Today!