Protection of a personal belonging is not something one would compromise on. And our digital assets are no exception. The concern of protecting your digital assets is entirely justified. That is where a digital vault comes to the rescue. But what is a secure digital vault, and how does it protect my sensitive data online?
Secure digital vaults perform the function of storing various digital assets. Many of these assets exist only in the digital area apart from the commonly stored digital assets(bank accounts, stocks,etc). It was made to be easily accessible to the owner of the vault.       
The reason secure digital vaults exist is that we hold a lot of confidential data to keep track of. It is increasingly clear that we need to safeguard our digital lives, as we would our physical world. To make lives simpler, secure digital vaults help with our digital assets.
What is a secure digital vault?
A secure digital vault helps in storing and maintaining all the records of sensitive data or confidential information category-wise. This is to make the vault more accessible. 
A secure digital vault is perfect for people with busy lives only because of how much the vault takes care of. By making it an access strictly available towards the owner of the vault a high level of security is maintained to protect your sensitive data. A secure digital vault exists online, hence it can be accessed from anywhere.
Types Of Secure Digital Vaults
We have various choices for almost everything today- food, apparel, and devices. Most digital vaults today offer various choices and picking one that suits your requirement can be challenging. We understand this; hence, one must be aware of some types before opting for a secure digital vault.
Most secure digital vaults offer the essential benefits of digital vaults. For example, The Basic ones secure confidential or sensitive data.It categorizes files to make them easier to find. Then there is The Password Type, which helps store passwords for accounts and profiles just as the name suggests.
How can Digital Vaults Help You?
When everything has a plan- events flow in an organized manner. A Digital Vault does just that. A personal digital vault that features digital inheritance, i.e., to let your loved ones or the rightful owners access the online digital vault without obstacles.
Anybody can become a victim of cyber attacks. According to experts, the cybercrime environment will cost the world an average of $10.5 trillion by the time we reach 2025. According to the ultimate list of hacking statistics for 2022, over 80% of cyber-attacks are motivated by money, and 53% of users don't change their passwords, showing that security is of utmost importance.
The most common question that arises is " Are digital vaults safe?". In short, yes they are safe.An online digital vault helps you effortlessly organize digital assets and much more. These digital vaults allow users to store sensitive data and access confidential information(vital documents, passports, passwords, etc.) globally.
Most of us will have to deal with the troublesome aftermath of organizing assets, accounts, and more that it takes months to figure out how to sort everything in a civilized manner. For this very reason, we should prioritize having a personal digital vault to store sensitive information for our family at the highest level of security possible.
Benefits Of Digital Vault
"More than 80 percent of U.S. companies indicate their systems have managed to steal, change or make necessary public data" said a study at Duke University/CFO Magazine Global Business Outlook. Most digital vaults are secure for storing confidential information, but how far is their security reliable?
A good digital vault service provider will always lay emphasis on security, making it a top priority. The best part about any digital vault is that vaults are available online, making them accessible anywhere(as long as a network range is available with internet connectivity).
How Clocr Digital Vault Will Help You?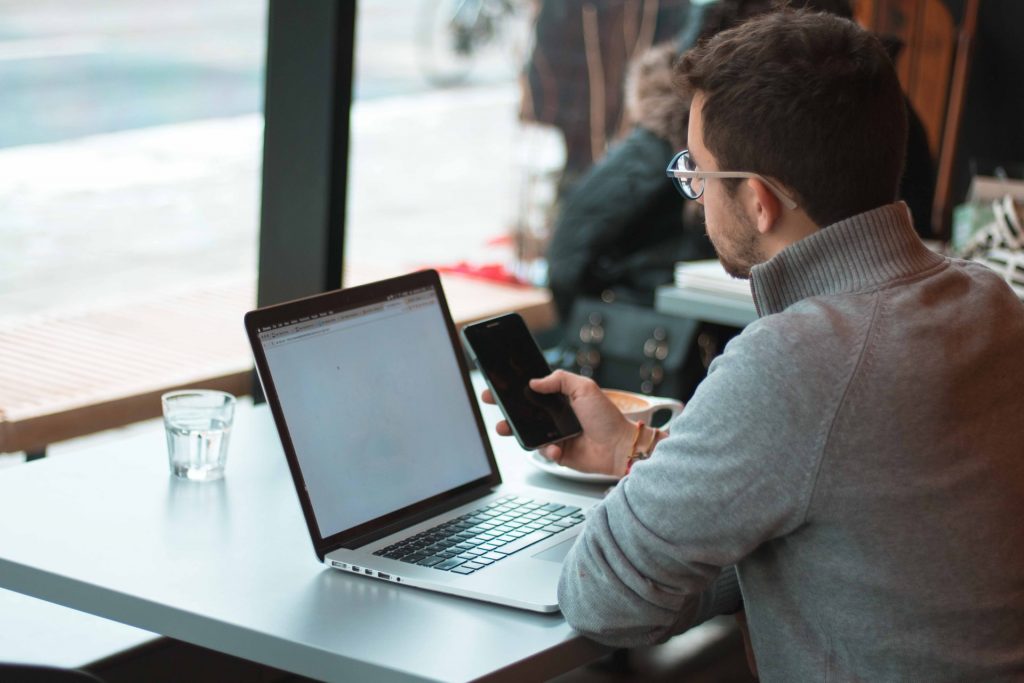 The importance of digital vaults is obvious in today's age and time. In the fast-paced world with busy lives, end-of-life instances are enough heartache. It is burdensome to deal with the headache of sorting through a beloved deceased's accounts and assets, figuring out their passwords, and much more.
How safe is an online vault? It is safe when data security is the first thing on their mind. That is where Clocr comes in to offer a trustworthy service.
At Clocr, we value data security as our top priority and would never compromise on it.
Documents can be stored and tracked in our digital vault and can be accessed at times of need.
Granting digital inheritance is one of our primary concerns at Clocr. Hence, Clocr grants you to remove your assignees/beneficiaries with a single click.
If you have nominated someone, they will receive instant access in unfortunate or end-of-life situations.
You can 'Lock' your files until death or incapacity.
You will always be a step ahead when choosing Clocr's online digital vault. We offer you a personal digital vault with high-grade encryption and store your sensitive data. It is the safest online vault that can help pass stored information to your loved ones in the future.
Maintaining a separate digital vault for your accounts is also viable for digital items that hold sentimental value to you. From photos, family videos, to even family recipes keeping track of all of them single-handed would get troublesome. An online digital vault is the safest and most viable option.
The direct answer is yes, it is safe. Not only maintains your vital documents to passports but can store critical digital assets too. Today, a person invests in many different types of investments/businesses to gain an income as a side hustle. You can also store cryptocurrency, NFTs, and much more in digital vaults.
One should opt to store vital online assets and confidential information in digital vaults and remain stress-free regarding benefits and security. If anything, online vaults are better and safer than their traditional counterparts. 
Why are digital vaults important in today's world?
In an era when hackers and cyber security are a concern, personal digital vaults for the safety of your digital assets should be a top priority. Digital vaults help with estate planning and also help us to keep an eye on our digital assets from any part of the world.
The primary reason to give importance to digital vaults is to opt for a personal online digital vault to make the process easier for your loved ones when you bid farewell to the world. Trying to figure out everything on their own can be tough. Helping your family have a smooth flowing process regarding assets is better. A digital vault will do that for them.
Gone are the times of locking up your important documents in a locker. It is time to get digital and safeguard them with a personal digital vault. The product is revolutionary, providing users with the most comprehensive security system available in the market today.
We at Clocr, believe in offering one of the best digital vault services that can be trusted. From being a digital vault to store information for your heirs to being able to track shared documents- Clocr has lots to offer. If you want to safeguard your digital assets- Clocr is the one for you.