In life, there are times when your emotions can get the better of you and you might be left at a loss for words. In such situations, music can serve as a way of expressing your emotions.
Parents share a unique bond with their children. They're often the most important people in your life. And when it comes to your little girl, there's nothing you wouldn't do for her. Even so, it can be hard to find songs about daughters that perfectly encapsulate what they mean to you.
When choosing the songs for your daughter, it's important to keep in mind that the song selections should be in accordance with her tastes. This means that some of them might not always be in agreement with yours. 
That's the thing about kids. They teach you to be better versions of yourselves even without trying. If there were any songs that are precious to her or describe her, be sure to include them in your playlist.
But with the vast variety of songs that exist, coming up with a mere 10 or 20 songs can seem like a daunting task. Which songs to include? Which ones would be apt? Well luckily for you, we've made a list of 16 Touching Songs About Daughters
1) You'll Never Walk Alone (Judy Garland)
A song about having your loved ones by your side, even when it might seem like they're not, Garland sings that whatever happens in life, you'll never walk alone. This song could serve as the perfect reminder that no matter what happens, you have your son's back.
2) I Will Always Love You (Whitney Houston)
A timeless classic, I Will Always Love You is yet another song about the eternal nature of love, and how love transcends everything. No matter where your child is, or whatever they're going through, you will love them unconditionally. 
Your parents play a major role in shaping who you are as a person. Cole sings about how this influence is carried through by singing about the advice that would be given to your younger selves.
4) You Are The Reason (Calum Scott)
Scott's rendition of this song is a sweet yet sad version that combines the original's hopeful lyrics with a heartfelt arrangement, making it one of the best songs for your daughter.
5) I Hope You Dance (Lee Ann Womack)
The thing that would bring a parent the greatest happiness is to see their children be happy. One of the best songs about daughters growing up, Womack sings about how she hopes of seeing her child dancing and making merry.
6) You Are the Sunshine of My Life (Stevie Wonder)
For all the jazz lovers out there, this timeless Wonder song encapsulates what many parents considered their children to be. As such, this song could be the perfect reminder of the happy times you shared with your daughter.
7) Don't Worry, Be Happy (Bobby McFerrin)
The iconic whistle, the straightforward, almost too simplistic lyrics, McFerrin's jovial voice. This song was meant to lift moods, and it does a very good job of doing that. No matter how bad things may get, just weather through it because good times will come.
8) There You'll Be (Faith Hill)
Throughout our lives, there are some people that we grow to rely on. These people are with us throughout thick and thin and they could be your friend, parent, better half, your children, or even your pet. This song is a 'Thank You Note' to those who have always been there for you.
9) You Raise Me Up (Josh Groban)
A song about how our loved ones help us keep going, You Raise Me Up serves as a Thank You to our loved ones who kept striving to keep us strong through the tough times.
10) I'll Be (Reba McEntire)
Our parents are oftentimes our role models. They're the kind of people we aspire to be. I'll Be, on the other hand, is about a mother deciding to become a better person for the sake of her daughter.
11) Isn't She Lovely (Stevie Wonder)
A timeless classic, Isn't She Lovely is definitely a song to dedicate to your daughter. It's the father-daughter song to beat all father-daughter songs. Throughout the song, Wonder sings his heart out about his newly born daughter.
12) Here for You (Neil Young)
Like a couple of the other songs on this list, Here For You is a song that could be about anyone precious to you, be it a child, a parent, a lover.
13) You Are My Sunshine (Jimmie Davis)
An old school country song that's made to sing along, this song is about that one person who brings the sunshine on a rainy day. This makes it the perfect birthday song for your daughter to remind her of how much she means to you.
14) Dance with My Daughter (Jason Blain)
The things parents do for their children are sometimes truly touching. Dance With My Daughter is about how much a father loves his daughter and how he'd be willing to dance with her and be for her no matter what he's going through.
15) Unforgettable (Nat King Cole ft. Natalie Cole)
While the original feature only the father from the duo, this revised duet has both father and daughter singing about how much they love each other and what they mean to each other.
16) Father Figure (George Michael)
The bond between a father and a daughter is one of the most beautiful things in the world. Father Figure has Michael singing about how he'll be there for his daughter and do his duties of being a father.
If you're looking for songs to play at a funeral or memorial service, remember that you can include these songs for your daughter.
Do note, however, that funerals can be somber affairs, and it should be taken into account that the creation of a playlist and playing it is done in accordance with the deceased's wishes from when they were alive.
For a more comprehensive guide on creating a general funeral playlist, check out the Top 30 Funeral Songs of All Time.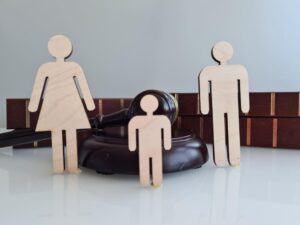 Guardianship Disputes: What Decisions Can The Court Make? A probate court may make a decision to appoint a guardian when an adult becomes incapable or
Read More »