In today's digital world, the advancement of technology has enabled us to excel in many fields. And with that advancement comes the ease of things we have to do on a day-to-day basis. Uber is a mobility app that mainly offers a taxi service where users can book various vehicles for transport.
Times change, and you may decide not to use the services of Uber again, or you may have to delete the Uber account of a loved one who is now no more in this world. The following blog mentions the way to delete Uber account of a deceased person.
Uber was founded in 2009 by Garrett Camp, Travis Kalanick, and Oscar Salazar. The origin of this start-up was in the United States of America. Uber has revolutionized the way people travel. The company started in the ride services market and slowly ventured into bike and scooter mobility systems and food delivery services. 
With the launch of Uber services, the company catered to the daily traveling needs of the users. With Uber in service, the company gives customers a hassle-free and efficient service. As of statistics in 2022, Uber has a vast base of over 93 million monthly active users. Uber went public in 2019, ten years after its foundation. Uber, in 2022 is still one of the essential names in the ride-sharing space globally. 
Why Delete Your Uber Account?
If you want to have your uber account deactivated permanently, you might have your reasons. You might be shifting to another similar service for some reason. Also, you might have got the responsibility to delete the Uber account of a deceased loved one.
How to delete an Uber account from the app
You can do it via the app if you plan to delete your Uber account. What does deleting Uber account do? If you have an UberEats account using the exact account details, that account will also get deleted when your delete request is complete. 
It would help if you also remembered that while putting in the request for the deletion of your Uber account, the platform will ask to verify your identity using a verification code that is valid temporarily. You will also need to enter the phone number used while registering for the account.
The following steps are how you delete an Uber account from the app –
Step 1 – Open the Uber app
Step 2 – Tap on the menu icon, which is on the top left side of the screen
Step 3 – Select 'Settings' and scroll down to 'Privacy Settings
Step 4 – Tap on 'Delete Account
Follow the on-screen instructions to complete the process of canceling Uber pass on the app or Uber account on the app.
How to delete an Uber account from the web
Deleting an Uber account from the web is as simple as the app. Follow the following steps to delete an Uber account from the web. 
Step 1 – Open the page – www.uber.com.
Step 2 – Scroll down to the bottom of the homepage and click on the 'Help' section.
Step 3 – In the Help section, click on 'for Riders' and click 'Account and Payment' Options. 
Step 4 – Scroll down to the 'Delete my Uber Account' option and click on it. 
Follow the instructions on the screen to complete the deletion process of your account. The platform will prompt you to answer why you want to delete your Uber accounts. If you are an Uber driver and want to delete Uber driver account, in Step 3, click on 'Driving & Delivering' instead of 'Riders.'
How long will it take for my Uber account to be removed?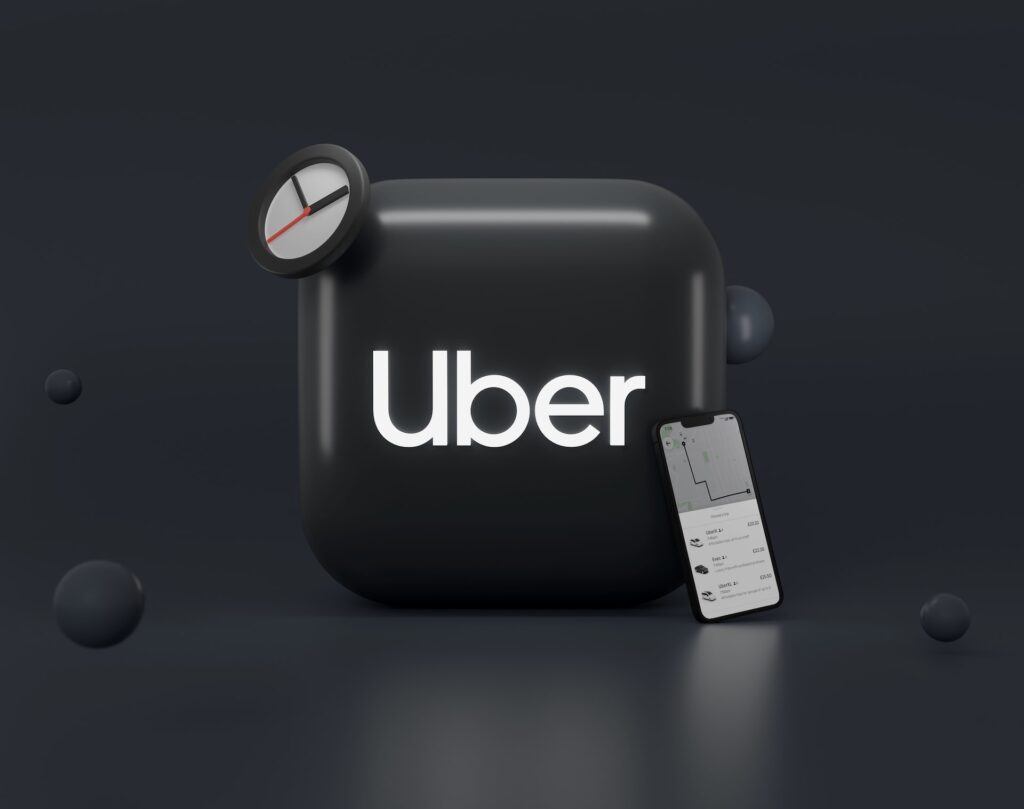 When you delete your Uber account, the platform will immediately deactivate your account. Then, after 30 days, Uber will permanently delete your Uber account. Simultaneously, any unused credits, rewards, or promotions in your Uber account will be deleted too.
The company, as per law, can retain certain information even after the Uber account deletion. Please note that in the 30 days post deletion, you have the option to restore your Uber account if so wish to. In this case, your unused credits, rewards, and existing promotions will be valid.
Can I get my Uber account back if I change my mind?
If a question arises in your mind whether you can get your Uber account back if you change your mind, the answer is yes. But you will have to restore your Uber account within 30 days of deleting the account. The platform allows you just 30 days after deleting your Uber account to get it back with the previous settings and data.
Now, you may ask – can I delete my uber account and make a new one? The answer is yes; you can delete your old Uber account and make a new one. The new account will not have your old data saved in it. It will be a new Uber account, and you will have to register anew and fill in the details as prompted by the platform.
I still get Texts and Emails from Uber after The Deletion of the Account. How can it be stopped?
Even after you delete the Uber account of a deceased person, you might still receive emails and texts from Uber to that person's registered email ID and phone number. These will generally be the new updates and promotional emails. They send these emails and texts in an attempt to regain your subscription again.
If you want to unsubscribe from these texts and emails from Uber, follow the following steps – you will have to go to the Help section of Uber and click on – the 'Unsubscribe from Uber emails' option.
Does Uber automatically delete inactive accounts?
You might have an Uber account, but don't use it regularly. So, a question may arise in your mind – Does Uber automatically delete inactive accounts? Well, the answer is this: Uber periodically deletes accounts or riders who have not used their accounts for an extended period. They send an email, an SMS, or an app notification before deleting your account.
These messages will inform you that your Uber account is on schedule for deletion due to inactivity. If you reply to this message, they will take your account out of the deletion list. Uber has this practice for the sake of security and privacy. If you want Uber to delete your account, don't reply to the messages they send; your account will automatically delete on the set date.
How can I Delete My Uber Account Without Password?
It can get a little exhausting if you don't have the credentials for logging in when you set out to delete your or a deceased person's Uber account. How can I delete my Uber account without password is something many worry about, but there is a solution.
Uber will prompt you to type in the mobile number with which you had done the registration of the account. They will then send a verification code, i.e., a one-time OTP, and ask you to enter it in the place provided. You can log in to the Uber account upon entering the verification code.
If you don't remember the phone number with which you registered for the Uber account, you can go to Uber's customer support page and fill in a form by giving your email to change the phone number. Once you update the phone number, you can delete your Uber account without knowing the password.
Now that you know how to delete Uber account, you might also realize the complications of deleting a deceased person's online accounts. The major one is not having access to the account holder's login information. Using a digital estate plan lets you decide what happens to each of your Digital Assets following your death or incapacitation.
We at CLOCR understand that a person's digital assets are as important as their physical ones. With our digital vault service, you can easily store the login details of your online accounts, important documents, memories close to your heart and much more. Sign up with Clocr today and take the first step towards creating a long-lasting digital legacy.