"Don't simply retire from something; have something to retire to." – Harry Emerson Fosdick.
Is someone you know retiring from a long and successful career? We've found multiple retirement quotes and sayings that will fit their personality. The word "retirement" strikes a chord with everyone. Some people can't wait for it; to enjoy a life of social security or pension cheques to land in their mailboxes so they can head for the lake or mountains.
Everyone has a small retirement dream, whether it involves fly-fishing, starting their own business, or touring the fairy pools, whereas some couldn't imagine life without working. With this mix of happy, inspiring, and tongue-in-cheek retirement quotes, you will have plenty of things to write on that retirement card that can be cherished dearly.
Wondering about what are some good retirement sayings? We have prepared a compilation of retirement messages and retirement wishes from individuals who have best described it!
Retirement is the world's most extended coffee break. Enjoy your coffee! Retirement is lovely if you have enough money to live on and something worthwhile to live for. Retirement should be a healthy, wealthy, and happy one. Enjoy these funny retirement one liners and funny retirement quotes highlighting the benefits of retirement and its less glamorous aspects.
"The brain is a wonderful organ; it starts working the moment you get up in the morning and does not stop until you get into the office." — Robert Frost.
The best time to cross things off your retirement bucket list is when you're retired, not when trying to complete TPS reports correctly!
"Retirement is like a long vacation in Las Vegas. The goal is to enjoy it to the fullest, but not so fully that you run out of money." — Jonathan Clements.
Your retiring acquaintance will be able to relate to this retirement conundrum. This phrase should be amusing enough to lighten up a scenario that is all too real all the time.
I have put my heart and soul into my work and lost my mind in the process." — Vincent Van Gogh.
"I never did a day's work in my whole life. It was all fun." — said Thomas Edison.
Give this quote to someone who enjoyed their time working there.
"A retired husband is often a wife's full-time job." — Ella Harris.
"Retirement means no pressure, no stress, no heartache… unless you play golf." — Gene Perret.
Even though you may have loved your career, it's time to look for new options.
"Retirement is wonderful. It's doing nothing without worrying about getting caught at it."- Gene Perret.
When writing to a retiree eager to follow their hobbies and start living life after work, a quote on what it means to live well might be an inspiring and happy retirement message. As quoted by Steve Jobs- "Have the courage to follow your heart and intuition. They somehow already know what you truly want… everything else is secondary."
What matters in your life is the happiness that comes when you genuinely listen to your heart. Your time in retirement should be beautiful, simple, and peaceful. So, here are happy retirement wishes and happy retirement quotes, along with some retirement wishes for coworkers that you may share on retirees' Facebook walls to make them feel happy.
"For many, retirement is a time for personal growth, which becomes the path to greater freedom." –Robert Delamontague.
Be supportive of your friend's admirable retirement plans. Encouraging personal development is something you should strive for.
"Say goodbye to tension and hello to your pension." –Unknown.
"Retirement means doing whatever I want to do. It means choice." –Dianne Nahirny.
"The joy of retirement comes in those everyday pursuits that embrace the joy of life; to experience daily the freedom to invest one's lifelong knowledge for the betterment of others and to allocate time to pursuits that only received, in years of working, a fleeting moment." — Byron Pulsifer.
This quotation is the ideal encouragement for a friend eager to spend their golden years giving back to the community.
"Retirement is not the end of the road. It is the beginning of the open highway." –Unknown.
"Retirement, a time to enjoy all the things you never had time to do when you worked." –Catherine Pulsifer
"If we had no winter, the spring would not be so pleasant; if we did not sometimes taste adversity, prosperity would not be so welcome." – Anne Bradstreet.
Retirement quotes for teachers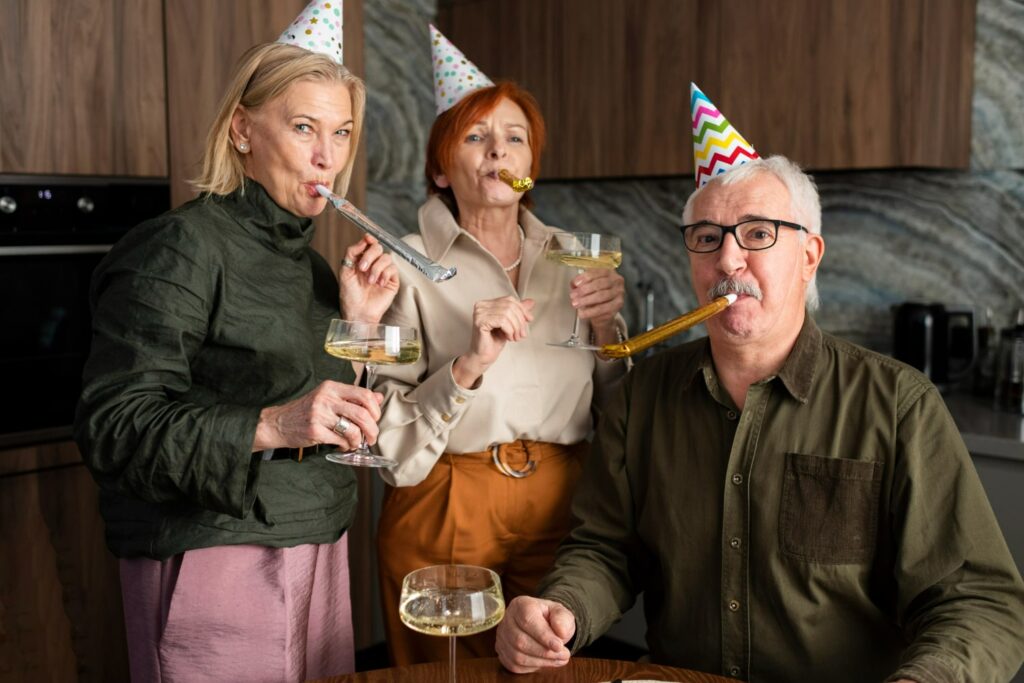 Teaching is a profession that educates every other profession. Dear teachers, you opened minds and doors too for us. Do you know any retiring teachers this year? You may print, send, and sign a card with these emotional retirement messages and motivational retirement wishes for teachers!
"Education is what survives when what has been learned is forgotten."- BF Skinner.
Students will remember you even if they don't recall what you taught them.
"What the teacher is, is more important than what he teaches."- Karl Menninger.
Teacher, you opened our minds.
"The wise teacher does not bid you enter the house of his wisdom but rather leads you to the threshold of your mind."- Kahil Gibran.
"A teacher affects eternity; he can never tell where his influence stops."- Henry Brooks Adams. 
Teacher, you inspired me.
"The mediocre teacher tells. The good teacher explains. The superior teacher demonstrates. The great teacher inspires."- William Arthur Ward.
You considered the positive.
"All labor that uplifts humanity has dignity and importance and should be undertaken with painstaking excellence." — Martin Luther King, Jr.
You taught to live.
"There is a fountain of youth: it is your mind, your talents, the creativity you bring to your life and the lives of people you love. When you learn to tap this source, you will truly have defeated age." — Sophia Loren.
Retirement Quotes for a Boss
Congratulations on your boss' retirement, and best wishes for the future are what you want to say. If they assisted you or provided you with possibilities, you can let them know their efforts were appreciated and thank them. Also, don't be afraid to include a little humor. From the retirement wishes quotes listed below, you can pick the perfect retirement wishes for mentor.
"The trouble with retirement is that you never get a day off." — Abe Lemon.
"When a man retires and time is no longer a matter of urgent importance, his colleagues generally present him with a watch." — R.C. Sherriff.
"The harder you work, the harder it is to surrender." — Vince Lombardi.
"You must put off being young until you retire." — Unknown.
"Stay young at heart, kind in spirit, and enjoy retirement living." – Danielle Duckery.
"Living each day as if it were your last doesn't mean your last day of retirement on a remote island. It means to live fully, authentically, and spontaneously with nothing being held back." – Jack Canfield.
"Often when you think you're at the end of something, you're at the beginning of something else." – Fred Rogers.
You might think about what is a good happy retirement message? So, here are short retirement wishes to share with your Boss:
I've enjoyed working with you, and I'll never forget all you've taught me.
I can't imagine walking into the office and not seeing your face. Thank you for every single second you've spent with our team.
We are grateful for your dedication to your staff. It is truly appreciated! You set a terrific example! Retire with pleasure.
Retirement Quotes for a Friend
Retirement involves more than just skipping the morning alarm to head to work. This choice significantly alters your life. Therefore, friends and family mark and celebrate it as a significant occasion.
If your friend is retiring, show your love, support, and appreciation towards them with our retirement farewell message from retiree friends. Expressing your feelings by including a handwritten message with a bouquet would mean the world to them.
Here are some heartwarming retirement quotes and lovely messages you can share with your retiring friend.
"God's retirement plan is out of this world." — Unknown.
Offer this retirement-related thinking to your friend if they have a solid religious conviction.
"Rest is not idleness, and to sometimes lie on the grass under trees on a summer's day, to listen to the murmur of the water, or to watch the clouds float across the sky, is by no means a waste of time." — J. Lubbock.
Isn't this a wise quote regarding rest? The time spent admiring nature is never wasted.
"Far and away, the best prize life has to offer is the chance to work hard at work worth doing." — Theodore Roosevelt.
Knowing that your work is significant can occasionally be the only thing that makes you happy about your career. Here's a quote to best describe it.
"Half our life is spent trying to find something to do with the time we have rushed through life trying to save." – Will Rogers.
"A lot of our friends complain about their retirement. We tell them to get a life." – Larry Laser.
"Well, I didn't grow up with that word 'retirement' as part of my consciousness. I didn't grow up with professionals that retired. I thought retiring was when you were tired and went to bed." – Ruby Dee.
"You're free as a bird! You've earned your wings! Enjoy your retirement.
Wondering about what is a good retirement message for a friend? Here are tiny retirement sayings you can share with your friend: You will be best remembered as a great motivator who brings out the best in others.
Remember to call your old pal when you grow bored of your two new best mates, the bed, and the living room recliner!
Although I will miss having you in the office with me, I will miss your wide, cheery smile even more. I appreciate you supporting me throughout the years. Enjoy your retirement years!
"Every new beginning comes from another beginning's end," Seneca said right. One of the significant life turning points, retirement signifies the end of one chapter and the beginning of another. Most of your life has been devoted to planning, saving, and achieving financial success through a demanding career. Even though you may have loved your career, it's time to look for new options.
You can use these retirement quotes, and short retirement wishes to celebrate your friends, relatives, teachers, or coworkers' retirement. Your retirement messages and retirement well wishes will be even more memorable if you include heartfelt wishes in a handmade card.
Although none of us want to think about it, our time on earth is finite. Whether you are retiring or starting a new job, it's essential to have a proper plan that will secure your assets for your loved ones after you die. We worry about our digital assets so much that we forget that our digital legacy should also be a part of the estate planning process.
We at CLOCR ensure that your digital legacy is protected with the appropriate digital estate planning measures. Our digital estate planning and Social Media Will services help you to keep your digital assets safe and pass them onto your loved ones without any hassle. Be a part of the CLOCR family today!