Courage, strength, and hope are necessary for every obstacle we face. Moments of comfort seep in through words, sayings, and quotes about finding inner strength and overcoming hardship can help us get through our collective and personal tough times.
Inspiring brave quotes leads us to be more potent by the day. Whether you're writing a sympathy card filled with compassion, consoling someone, or need a reminder that we can get through these challenging times, the quotes about strength and courage recharge you and help reclaim your inner strength when you need it most. Let us understand the true meaning of strength and go through 25 quotes about strength and courage in hard times.
We can define strength as the ability to do something in which we must put in a lot of mental or physical effort. The ability to resist atrocities is also referred to as strength. A source of constant support is also considered by many as a strength. Strength can have many definitions.
Someone with strength has nothing to lose and can face any adversity. Quotes about strength in hard times can help a person through adversity or calamity. We mention quotes about strength and hope later in this blog.
Strength in the face of grief and sorrow is known as Courage. We can also define courage as mental or moral strength to venture, persevere and withstand danger, fear, or difficulty.
When someone close to you dies, the loved ones must show courage. Reading quotes about courage helps individuals suffering from sorrow. Accepting reality and moving forward is another form of courage. 
Quotes about Strength in Hard Times
Do you want to know What is a good quote for strength? Surrounding yourself with positive strength quotes whenever in distress is a good idea. A few good quotes on strength follows.
"The greatest joys in life are found not only in what we do and feel but also in our quiet hopes and labors for others." – Bryant McGill
"Promise me you'll always remember: You're braver than you believe and stronger than you seem, and smarter than you think." — A.A. Milne
"You may encounter many defeats, but you must not be defeated. In fact, it may be necessary to encounter the defeats, so you can know who you are, what you can rise from, how you can still come out of it." – Maya Angelou
"Calm mind brings inner strength and self-confidence, so that's very important for good health." – Dalai Lama
"You have power over your mind – not outside events. Realize this, and you will find strength." – Marcus Aurelius
"There are no great people in this world, only great challenges which ordinary people rise to meet."—William Frederick Halsey, Jr.
"Being deeply loved by someone gives you strength while loving someone deeply gives you courage." – Lao Tzu
"If you can't fly then run if you can't run then walk if you can't walk then crawl, but whatever you do you have to keep moving forward." – Martin Luther King, Jr.
"You can kiss your family and friends goodbye and put miles between you, but at the same time you carry them with you in your heart, your mind, your stomach because you do not just live in a world but a world lives in you." — Frederick Buechner
"Try to look at your weakness and convert it into your strength. That's success." – Zig Ziglar
"Our greatest glory is not in never falling, but in rising every time we fall." — Confucius
"For what it's worth: It's never too late to be whoever you want to be. I hope you live a life you're proud of, and if you find you're not, I hope you have the strength to start over again." – F. Scott Fitzgerald
 "The love of family and the admiration of friends is much more important than wealth and privilege." — Charles Kuralt
"In our personal and professional lives, we are constantly hit with one adversity after the other, most of which we have no control over. But the four things we have total control over is how we react, how we adapt, how we breathe, and how we take action." – Diamond Dallas Page
Quotes about Courage in Hard Times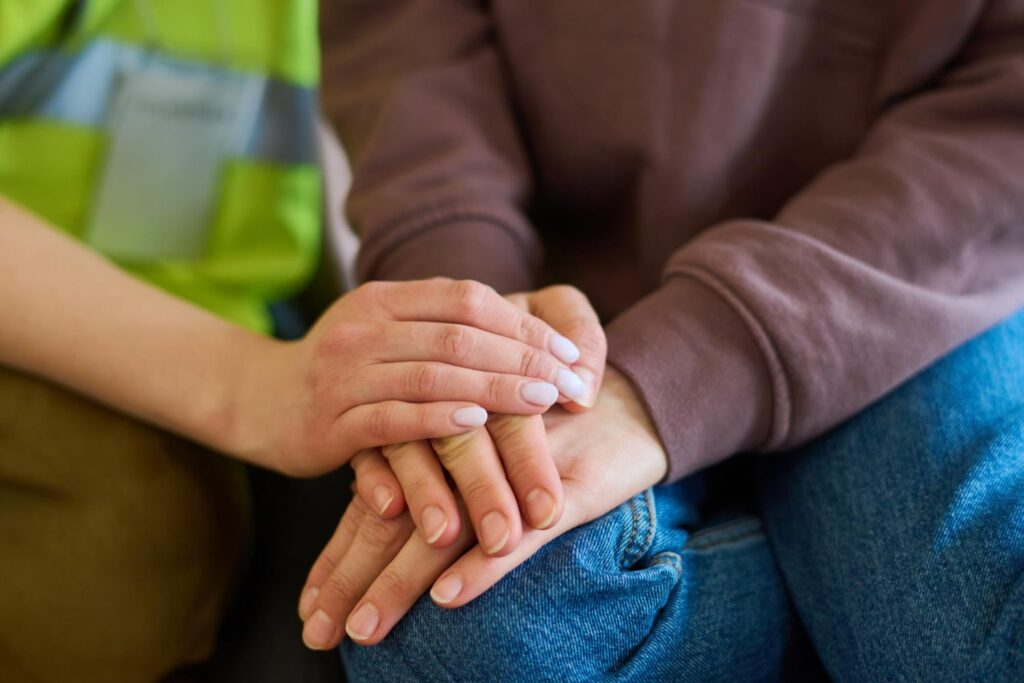 Thinking about – What is a famous quote about courage? Mentioned below are some quotes on courage.
You gain strength, courage, and confidence through every experience in which you stop looking fear in the face…The danger lies in refusing to face the fear, in not daring to come to grips with it. If you fail anywhere along the line, it will take away your confidence. You must make yourself succeed every time. You must do the thing you think you cannot do." — Eleanor Roosevelt
"Sometimes even to live is an act of courage." — Lucius Annaeus Seneca
"Connecting with those you know love, like, and appreciate you restores the spirit and gives you energy to keep moving forward in this life." – Deborah Day
"Don't ever underestimate the importance you can have because history has shown us that courage can be contagious and hope can take on a life of its own." — Michelle Obama
"Courage is not limited to the battlefield or the Indianapolis 500 or bravely catching a thief in your house. The real tests of courage are much quieter. They are the inner tests, like remaining faithful when nobody's looking, enduring pain when the room is empty, like standing alone when you're misunderstood." — Charles Swindoll
"He who is not courageous enough to take risks will accomplish nothing in life." — Muhammad Ali
"I learned that courage was not the absence of fear, but the triumph over it. The brave man is not he who does not feel afraid, but he who conquers that fear." — Nelson Mandela
"Never let the fear of striking out get in your way."
"The greatest test of courage on the earth is to bear defeat without losing heart." – R. G. Ingersoll
"And once the storm is over, you won't remember how you made it through, how you managed to survive. You won't even be sure whether the storm is really over. But one thing is certain. When you come out of the storm, you won't be the same person who walked in. That's what this storm's all about." – Haruki Murakami
"You'll never find a better sparring partner than adversity." – Golda Meir
Reading through emotional strength quotes can help a person get over stressful times comfortably. What is a good quote for strength? Mahatma Gandhi rightly said that "The weak can never forgive. Forgiveness is the attribute of the strong.". When someone passes away, sorrow and distress can engulf you and your loved ones.
We need to pull up our strength and be courageous at those times. It becomes all the more difficult for the family members if the deceased has not left a Digital Will or a Digital Estate for the distribution of their digital assets. You can use the services of Clocr.com not to cause distress to your loved ones after you pass away. We at Clocr offer many digital estate planning solutions like Digital Vault and Social Media which may come in handy to your loved ones after you say your final goodbye.