We plan our education, career, and finances for a successful life. But what about our health? Health is the most crucial aspect of our lives and, ironically, the most neglected one. People assume their loved ones will know about their healthcare preferences when any health emergency will occur. An Advance healthcare directive helps to set health goals and plan end-of-life care beforehand.
The July 2017 Health Affairs Survey reportedly found that most Americans had not documented their end-of-life care preferences. A survey conducted by Conversation Project stated that only 32% documented their end-of-care wishes, despite being well aware of its significance. This blog guides you in creating Advance directives and sheds light on their importance in recent times.
Overview: Advance Directives
An Advance Directive is a legally compliant document that states your health care decisions if you are incapacitated or cannot speak for yourself due to serious injury or any other medical emergency. It also includes your wishes related to end-of-life healthcare. Moreover, planning these decisions helps your family and healthcare know your preferences.
A Living Will documents your end-of-life care decisions for the time you cannot communicate. Further, it states the treatment you prefer to receive and those you don't prefer if incapacitated. Also, one can update or cancel their living will at any time.
2. Medical Power of Attorney
The medical power of attorney, also called a durable power of attorney, is a document that grants another person, called the healthcare proxy, the authority to make healthcare decisions for you in case you cannot speak for yourself. Moreover, the document also states how you want to make your decisions.
Advance directive examples
There are different Advance directives for specific situations. Besides, adhering to the directives demonstrates that your loved ones respect your decisions. Also, you can update or cancel them later. 
Here are a few examples of advance directives:
A DNR order written by the doctor instructs the healthcare providers not to perform a cardiopulmonary resuscitation (CPR) in case a patient stops breathing or the patient's heart stops functioning. This order is specific about CPR and doesn't instruct on other treatments or medications.
Do Not Intubate Order (DNI)
A DNI order instructs healthcare providers not to insert a breathing tube into your trachea via the nose or mouth to assist in breathing when you cannot breathe on your own. Later, if the patient doesn't show signs of improvement, then the tube is connected to a ventilator to help with breathing. However, despite the DNI order, the person can still opt for oxygen therapy and non-invasive ventilation.
Organ and Tissue Donation
Organ and Tissue Donation involves one's consensus for donating organs and body parts in case of death to another person in need. The commonly donated organs are the heart, kidney, liver, pancreas, and skin. In some states, the advance directive also includes organ donation information.
POLST and MOLST forms guide your healthcare preferences in the form of doctor's orders. These forms are created at the end of life or in case of a critical illness. Though they are not advance directives, these forms are additional documents that support your advance directive.
Factors to consider before choosing your healthcare proxy
The person should share the same values about life and healthcare decisions. 

The person knows you well, preferably your partner, spouse, friend, or family member.

The person should be one who can make crucial decisions and handle pressure.

One who is empathetic and diplomatic as these traits are crucial to handle the needs of your loved ones.
What should be included in an advance directive?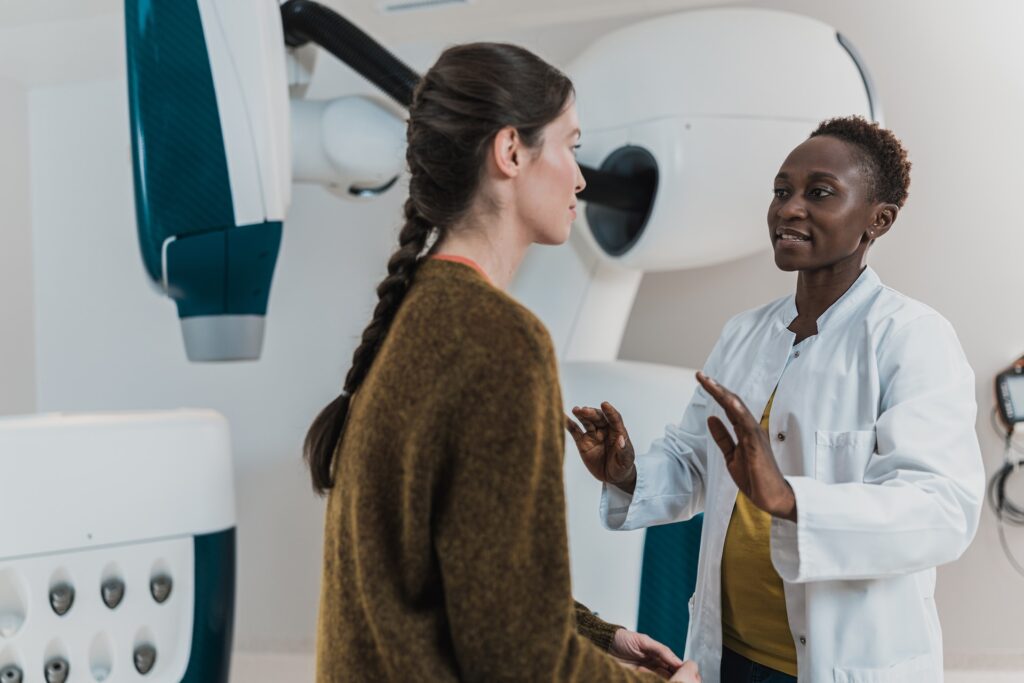 Considering the nature of the document, deciding what to include in an advance healthcare directive can be daunting. But many States have a specific advance directive form with specific advance directive questions.
The following essential elements to include in an advance directive:
Name and contact details of your healthcare agent or proxy.
The directive also includes answers to specific questions about your healthcare preferences if you cannot speak. These questions may vary from State to State.
Names and signatures of witnesses, if required by the State.
Also, the signature and seal of a notary, if required by the State.
Here are a few advance directive questions to include in your directive:
Healthcare decisions
Whom do you want to make healthcare decisions on your behalf?
Is the person your friend, your partner, or your doctor?
Are you comfortable talking with the person about your healthcare preferences?
Do you think the person is capable of making decisions for you?
Treatment preferences
Are you aware of the treatments to keep you alive?
Cardiopulmonary resuscitation is the treatment used if the functioning of the heart stops.
A breathing machine pumps air into the lungs when someone can't breathe.
Dialysis is the treatment when the kidney stops working.
Antibiotics are the suggested treatment in case of life-threatening infections.
A feeding tube or intravenous (IV) line is a suggested treatment when one cannot eat or drink independently.
Life Support decisions 
Would you prefer to use life-support technologies in case of severe irreversible illness?
Would you prefer to use life-support if you were permanently unconscious?
Questions on your idea of life
What is your idea of a life worth living?
Do you wish to be alive or function independently?
Are you okay with the use of machines to be kept alive?
End-of-life care questions
Where would you prefer to spend the last few days of your life – at home or in the hospital?
Would you donate your organs after your death?
Do you have an implanted cardiac device?
Would you be okay on a ventilator if you cannot breathe and your loved ones aren't around?
Would you be okay if put on a feeding tube or an intravenous (IV) line?
Are you willing to donate your organs?
Are you okay with antibiotics when suffering from a severe infection?
Steps to create an Advance Health Directive
The following are the fundamental steps in creating an advance health directive:
Think about the treatment you prefer to receive and the ones you don't if you are incapacitated.
Discuss your medical preferences with your family, friends, and healthcare providers. Discussing with your loved ones makes them aware of your decisions.
Document your preferences. The preferences should be clear, specific, and secure to retrieve later. Therefore, the directive avoids any misunderstandings or false assumptions later in times of crisis.
5 reasons for creating advance directives
The following are the benefits of advance directives:
An advance directive is free and easier to create Writing an advance directive is a bit time-consuming and requires patience. But, an advance directive is free and easy to create, given the formats available for different States. Besides, there are many resources available online as well.
An advance directive helps you to think about goals you have for your health

.

We all have different preferences related to healthcare. Furthermore, even our idea of life differs. While some of us prefer the usage of life support technologies, others would refrain from being a burden on our family. Whatever your decision is, it is better to discuss it with your family and friends beforehand. A directive guides your loved ones in times of grief and reduces the burden on their shoulders. Besides, an advance directive helps your loved ones to respect your healthcare decisions.
An advance directive helps you to prepare for unexpected medical situations

.

A medical illness or a critical injury might occur at a young age. Hence, an advance directive is imperative and helps you in preparing for the unexpected. Also, writing the document informs you of the fundamental aspects of end-of-life care and helps to make better decisions.

Moreover, the directive involves crucial decisions related to
Cardiopulmonary resuscitation (CPR)

Use of Ventilator

Hydration(IV) and artificial nutrition tubes(feeding tube) 
An advance directive comforts your family and your loved ones

.

An advance directive states one's wishes and desires related to end-of-life care. Thus, it clears out misunderstandings or eliminates the need for any guesswork in the face of adversity. Given the complications of an illness, it is better to be prepared rather than gauge what our loved ones would prefer to receive. Therefore, an advance directive makes it easier to ascertain decisions for your family and loved ones.
An advance directive speaks for you when you cannot speak for yourself

.

As we know, a Living Will is an advance directive that specifies end-of-life care decisions. It includes one's preferences for medical treatments and procedures, blood transfusion, and more. In short, the document communicates on your behalf if you cannot speak for yourself. A living will is different from the last will. While the Last Will involves decisions after one's death, a living will state their healthcare preferences when alive.
Documenting end-of-life decisions can be intimidating and confusing. An advance directive is a roadmap for planning your journey ahead of time. Furthermore, it is an assurance for your loved ones that gives your consensus for their crucial decisions. Above all, it is an element of self-love – the best thing you can give yourself today.
We at Clocr help you in creating a Digital Estate Plan that is compliant to RUFADAA guidelines. A complete plan that organizes and secures all your digital assets; it helps you to assign beneficiaries for the future. Now, plan well ahead of time, write your Will and secure your online documents with our secure Digital Vault. So, for a one-stop integrated solution to plan your digital legacy, join CLOCR today.