With so many people writing texts at any hour of the day, it's easy to forget about the crucial messages. But why not send them later in the day? Why make things harder than they have to be? There may be instances when you'd like to send a future text message, but the timing isn't quite right.
Maybe it's too early, a bit late in the evening, or it would make more sense to send something a few days from now. But waiting to send a text means you risk forgetting about it altogether. So the big question is, how to send a text in the future? You can schedule a text message or use a workaround.
You'll regret it for the rest of your life. To save yourself from the setback, you set future text messages. These messages act as an alert for anyone in the future when the ti arrives. You can set future notifications in the form of capsules or the state of the recorded text. 
These future messages can come as a surprise for you and your family as you least expect these types of reminders. The next level of happiness will come into your life with the remainder of the event.
This blog post will discuss multiple ways to send text messages in the future.
What Is The Future Message?
The term' future message' refers to the news you set now as a reminder, and you'll receive that message in the future. These messages inform you about an event or significant happening in your life. Most people usually set these future text messages as a reminder in case they forget about the event.
You can record these messages in time capsules or text messages for the future, or you may even record them in a video. Setting up a future message is helpful and never lets you miss any important event of your life. Also, sometimes people need some motivation to do a thing and set a future milestone date. These dates are the deadline for them to complete that task and help them achieve a goal on time.
Future messages have multiple uses, and everyone must set them up.
Can You Set Up A Text To Send In The Future?
Setting up a text to be sent in the future is very easy. Clocr is an estate planning website that helps its customers set messages for the future. There are different ways through which you can set a future text message.
The first and the best way is by making a time capsule. A time capsule helps in reminding a critical event at a future date. The following method to create future text messages is by recording them in video and setting a reminder for that video on a future date.
After following these ways, you can add the receivers' or your email address to remind them about the message in the future. These are tested and proven ways of setting up or sending a future message.
Multiple features and services offered on Clocr's website will surely help you send a text message in the future. 
How Do I Send A Text Message In The Future On My Iphone?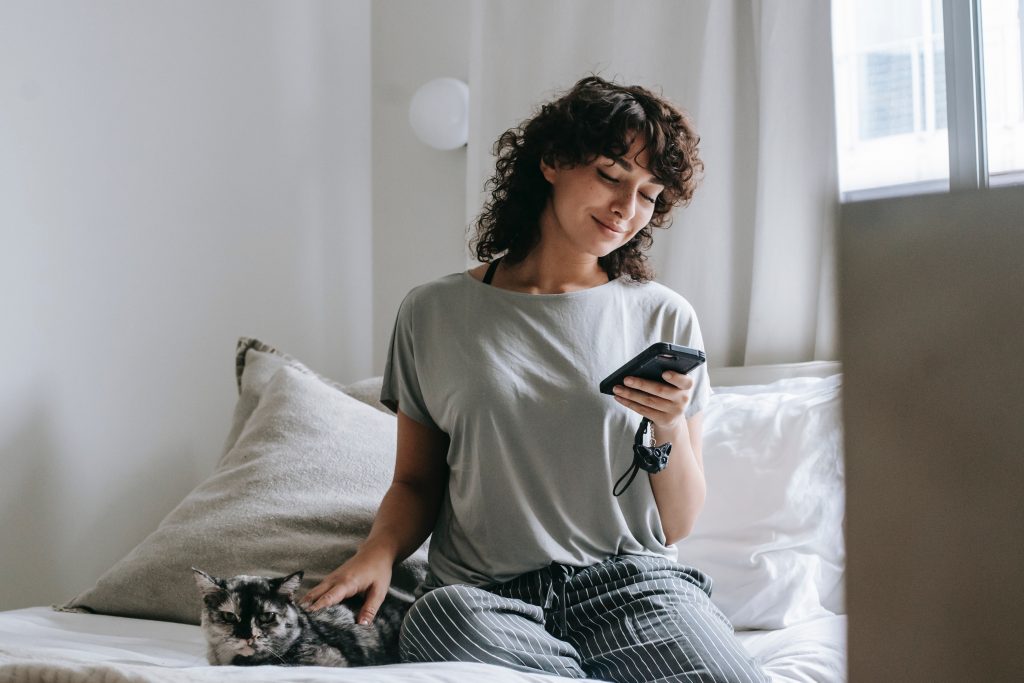 For iPhone users, it is effortless to send a text message in the future. Shortcuts App on iPhone is the best way to send future messages. A few steps that an iPhone user needs to follow as mentioned below. Follow these steps to send a future text message.
Sign up for the Shortcuts app on your iPhone.

Now select automation and then personal automation. A personally automated account is essential for sending future text messages. 

Select the date and time of sending the text message. 

Tap on the Add Action icon. Select contacts or groups to whom you want to send the message on the action menu.

Review your automation. Check whether the details added by you are correct and need no changes. This step is crucial as incorrect information can deliver the message to the wrong person in the future. 
The Short Cuts App is beneficial for every iPhone user. This app makes things easier for iPhone users. By following the above simple steps, you can schedule a future message. 
Sending a future message to someone feels great. While the concept of a future message is new, future messages' uses and other features are great. Many times, it happens that we forget something significant to us.
It can be our parents' anniversary or our loved ones' birthdays. We also have to pay our bills and EMIs or other expenses other than these events. We can set reminders on the payment day to avoid missing due dates. 
These features of future messages or reminders make them essential to everyone's life. Clocr helps users make everything easier, such as remembering important dates and events.
Can I Text Myself In The Future?
In today's era, everyone's life is so busy. People don't even have time to give them some rest. We all live in a fast-growing world where everyone works hard to get a better life. 
In our busy lives, we tend to forget important dates or events in our lives. But in this busy schedule also, technology helps us the most. Every small thing is crucial for our life. These small elements constitute our life and make it liveable. We cannot imagine our life without the happiness of these minor things. 
The small happiness in our lives comes with the joy of our loved ones. We must remember every tiny detail to keep our friends and family happy. Technology is a helpful tool that keeps us comfortable. We need to remember important dates, but it is challenging. Because of this reason, sending future messages to ourselves is essential. But, how to send a future text to our future self? 
There are multiple ways to do this, and technology plays a vital role in this activity. Following are a few suggested ways to send a future text to ourselves.
Set up a reminder: There are multiple applications, software, and websites on which you can set a reminder for a future date. This process is straightforward, and you must fill out the correct details with the right time and date. Clocr helps its users in setting up a reminder for future dates. The services offered by Clocr are beneficial for the people of today's generation. 
Make a time capsule: This method is used for an event that will take place in the future. Time capsules are mainly prepared for the future when we want to look back on our lives. Time capsules contain all the important events in a person's life in the form of photos or, sometimes, even videos. So if you want to

create a time capsule

to remember a future event, you can subscribe to

Clocr

. It is beneficial and can help you make time capsules in multiple ways, such as through

estate planning

.

Set a goal: Set a plan and fix a deadline to complete that goal. Fix the completion date on an important date of an event in your life. It will help you to remember a future event and will also help you to complete your goal. You can achieve two objectives in your life with this method.
Following these methods is very simple and easy. But most of us will send a message in the future using technology. But is it safe to mention every one of our crucial thoughts on the computers or mobile phones? It isn't safe to store our information on these technological tools. It might get hacked and misused. 
But choosing the best and the safest tool are also very necessary. Clocr has the safest and most secure database of most crucial personal information. Sending a text in the future to ourselves includes some essential data. 
Put this information in safer hands. So choosing a safe and secure platform for this work is crucial when sending a future text message to our future self.
A future message is a new concept. The future messages help us remember important dates and events in our lives. Sending future text messages to a specific person or ourselves is very crucial and sensitive.
We must use a trusted platform for sharing confidential information about ourselves and other people. Clocr is one such safe and fast platform. If you also want to send a future text message to anyone or secure your digital assets, choose Clocr.
Clocr keeps care of the most crucial documents of a person's life, such as a will and estate planning. Sign up to Clocr's time capsule if you are planning something for the future or want to send a text message. This platform will cater to all your future needs.