The best things in life are the people we love, the places we traveled and the memories we made along the way.
Though you are making arrangements for your family, your presence will always be missed and this is the harsh reality about creating an Estate Plan. With most of our activities going digital, creating a Digital Estate Plan has become a necessity.
What is a Digital Estate Plan
An Estate Plan for Digital Assets is known as Digital Estate Plan. Electronic devices such as ebook readers, computers, smartphones, tablets and laptops constitute a minor part of your Digital Assets while cloud storage drives, social media accounts, payment and subscription accounts and, other online accounts form a major part of your Digital Assets.
A traditional Estate Plan ensures all your assets – physical, financial and online – are inherited by those to whom you want them to be transferred to after your death. Similarly, a Digital Estate Plan ensures your Digital Assets are transferred or managed by your close friends or family.
How to create a Digital Estate Plan
Making a list of your digital accounts and letting your close friends or family members handle it after your demise can help your loved ones protect and cherish your memories forever. Creating a Digital Estate Plan has sentimental benefits to the owner of the digital accounts as well as their loved ones. 
Step 1: Make a Digital Assets Inventory
List all the digital accounts you have ever owned or created. This includes:
Social media sites
Subscription accounts
Email accounts
Shopping accounts
Online banking and payment services
Domain names and websites
Cryptocurrencies
Cloud storage drives
Intellectual property, if any
Retirement plans and life insurances
Electronic devices used to access electronic accounts: Smartphones, tablets, computers, laptops, eBook readers, etc.
Step 2: Allow access to your Digital Assets
Now that you have listed all your Digital Assets, you have to make provisions to include them in your Estate Plan. Sounds simple, isn't it? But, would you be comfortable to share passwords and other sensitive data with your next-of-kin or close friends? A Will goes public after death – this means passwords and other sensitive information mentioned in the Will goes public too.
What can you do instead? For social media sites such as Facebook and Instagram, provisions have been made to appoint a Legacy Contact. A Legacy Contact is a spouse, close friend or relative who would manage your social media account after your demise. You can instruct your Legacy Contact to memorialize or delete your social media accounts after you are gone.
Google has introduced a similar option known as Google Inactive Account Manager. But unlike Facebook or Instagram where a profile can be memorialized, Google deletes the inactive account. Google allows you to choose up to 10 Trusted Contacts. In case of Account Inactivity (which Google monitors for over a year), your Trusted Contact(s) receives an email from Google, asking to download your data. They are given three months time to download whatever Google data you have made visible to them – photos, videos or other important documents stored in Google drive, important emails, etc.
If this sounds tedious or if you are looking for an alternate option, you can consider making a Digital Will. Appoint one of your close friends or family members as your Digital Executor. Leave instructions on how you want them to manage your online accounts after you are gone – memorialize or close social media accounts, cancel subscriptions of Amazon, Netflix or online magazines, download data from cloud storage drives, etc.
Another alternate option would be to use a Password Manager. A Password Management software stores your login and other sensitive information securely in a digital location. The encryption algorithms of these softwares guarantees utmost security to your personal data. A Password Manager requires a master password to allow access. You cannot include this information in your Will either but you can make arrangements (such as writing it on a piece of paper and storing it in a vault or safety deposit box) so that your executor has access to it.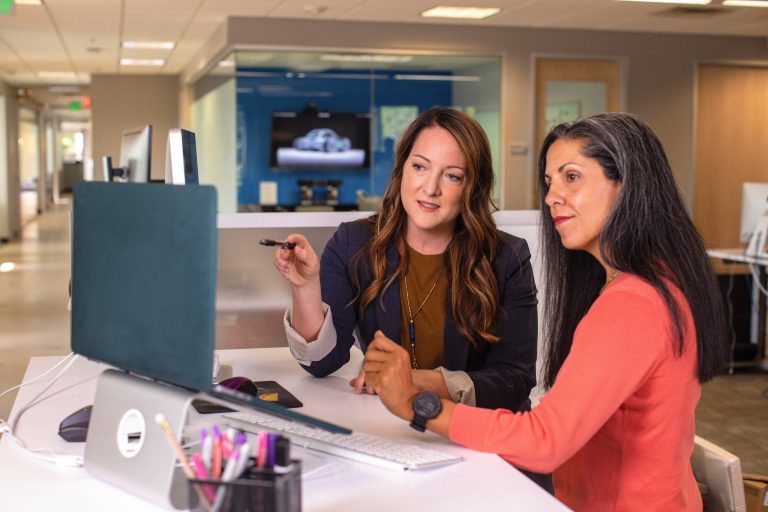 Step 3: Name a Digital Executor
Appoint a Digital Executor to take charge of your Digital Assets. A Digital Executor is extremely important in cases where you have used a Password Management tool and are looking forward to appointing one person to manage all your Digital Assets.
Also, in cases where some of your Digital Properties hold monetary value or you have concerns about privacy (like, millennials might not want their family members to access social media sites or chat apps), it is advisable to name a separate Digital Executor.
It is recommended to choose two Digital Executors for your Digital Estate Plan. If your first Digital Executor is incapacitated or dies before you, the second Digital Executor becomes the main executor of your Digital Estate Plan.
RUFADAA (Revised Uniform Fiduciary Access to Digital Assets Act) is the law that allows an executor of an estate, or an attorney, to access a deceased person's Digital Assets. There are some things that overrule this law – like, Digital Executors named using Digital Tools receive access to Digital Assets over those named in the Estate Plan. Make sure to have a look at your state's Digital Access laws or speak to an Estate Planning attorney before drafting your Digital Estate Plan.
Step 4: Make your Digital Estate Plan legal
The last and final step in creating a Digital Estate Plan is to get your plan legalized. What we mean by this is, unless your Digital Estate Plan is authorized by an attorney, it does not hold any value. Without a valid Digital Estate Plan, your family members will have to fight long and tiring courtroom battles to gain access to your Digital Access.
Some states do not acknowledge a Digital Estate Plan. In such cases, make a note of your Digital Estate Plan in your Will.
Since your Digital Estate Plan contains a list of your online accounts and other sensitive details, it is recommended to keep it in a secure location. You can consider handing over a copy of your Digital Estate Plan to your attorney or use a Digital Vault . You can also store a hardcopy (printed copy) of your Digital Estate Plan in your safety deposit box.
You are now familiar with the steps that goes into creating a Digital Estate Plan. Sign-up with Clocr and let us guide you in creating your first Digital Estate Plan.