When done correctly, online wills can be just as legal as one created by a licensed attorney and considerably less expensive. Making a will is highly recommended for anyone with significant assets. The main reason behind this is to ensure that the assets are not a bone of contention for your loved ones after you pass away.
People now are more aware of their assets and properties and are more likely to make a plan about it. Many a time, the making of will and trust is done from online websites. The reasons can vary, for some, it is a bit cost-effective, and others don't have the time to meet a professional attorney personally.
Many websites offer you their services for making an online will and trust. Still, various questions arise regarding its validity and how legal it will be in the future. Different types of online wills and trusts are available online. Choosing the correct template is essential as it determines that your family or beneficiaries get your assets and properties smoothly after your demise.
The will must be legally valid as well to be effective in court. Making an online will from a well-known website is legally valid, but there are particular concerns that you need to pay attention to while making your will online.
An online will, also known as E-will or digital will, is nothing but a common form of a will drafted on an online platform. It is the same as a physical will drafted with the help of a professional attorney. 
As the world advances, people can now draft a will from the comfort of their home at their chosen time. Making an 'online will' takes no more than twenty to thirty minutes of an individual's time.
An online or digital will is a legalized 'will' drafted on the internet and then downloaded and printed. Just like a physical will, an online will or a digital will describes how the property and the asset of the creator, both physical assets (like real estate, cars, laptops, etc.) and non-physical assets (like digital assets such as cryptocurrencies, NFTs, etc.) are determined how to distribute them among the beneficiaries after the individual's demise.
Making an online will from a reputable and respected website specializing in the task is the best option. Making an online will is relatively cheaper than the traditional method. While making an online will cost you around $100 tops, hiring a professional or attorney in-person to draft a physical will can cost you a lot more, maybe hundreds of dollars just for a simple will. The charges might increase as per the complexity of the will.
A trust is a fiduciary relationship in which the trustor, or first party, grants the trustee (the third party) the authority to hold title to property or assets for the benefit of the beneficiary (the second party). Trusts are created to ensure that the trustor's assets are legally protected, that the assets get distributed per the trustor's desires, to save time, reduce paperwork, and even minimize inheritance or estate taxes. While creating a trust, be it physical or online, you must add the name of the trustee who will handle your assets according to the terms and conditions you have mentioned in the document. 
Hence, it is evident that you can also create trust through online websites. Several websites offer templates and ready-made forms for you to fill up. They also come with simple instructions that are easy to understand. The whole process takes much less time than drafting a physical trust. Moreover, legal professionals are also available online to help you with the process. After you make the online trusts online, you can download and print it to get the hard copy.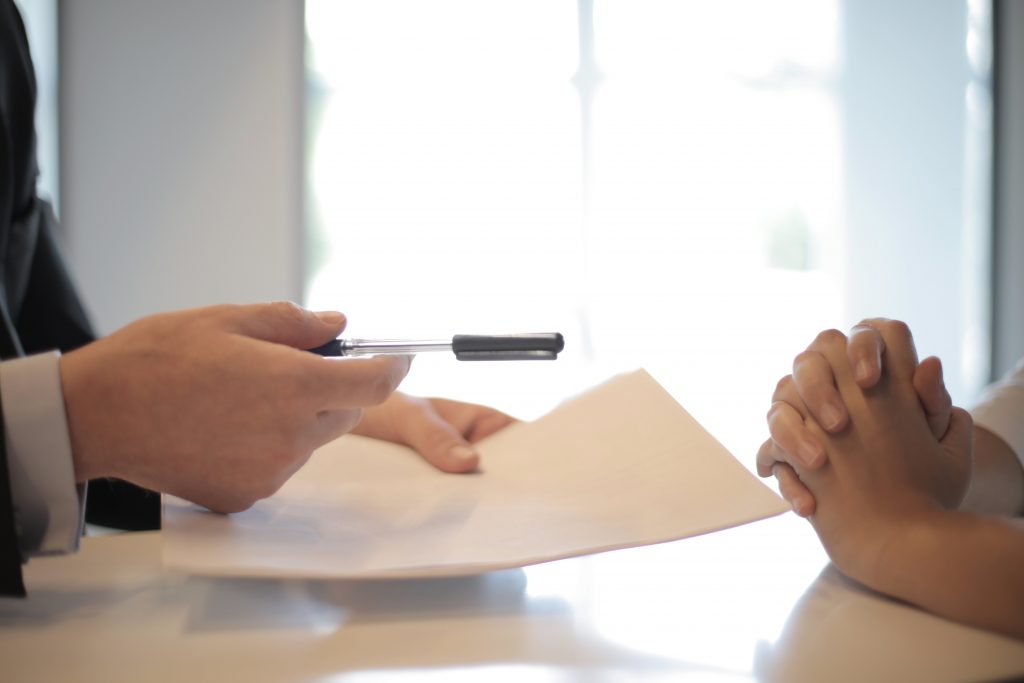 As mentioned earlier, online wills are a will in non-physical form. There are different online wills and trusts one can make online. One can make an online or digital will with the help of the internet, then download it, and then print it out in a hard copy file.
But how does an online Will work? An online will works just the same as a regular will. An online or a digital will determine how and who to distribute the properties and the creator's assets once the individual passes away.
Usually, one writes a will with the help of a lawyer or an attorney in pen and paper, but as the world has evolved quite a bit, all individuals need is an internet connection. Making an online will is easy, cheap, and time efficient.
In this digital era, a will prepared online is as valid as one prepared by an attorney as long as it fulfills the requirement of the state where it is executed. Most websites specializing in drafting an 'online will' will guide the individual through the process. Most websites will ask for the information needed to draft a will. The information needed here might include the list of the properties and assets that the will-maker wanted to distribute. The people who benefit from the will (also called beneficiaries) are entitled to the properties and assets the individual will leave.
Along with the name of the beneficiaries, the will-making process may also ask for:
The name of people who are required to be the guardian of any minor children (child below the age of 18 – if the creator has any)

The names of people who are required to be the

guardian

of the will-maker's pet (Even though we consider a pet a family, it is still property in the eye of the government, and it needs a guardian to take care of them after the individual passes away).

One of the essential pieces of information that those sites should ask for is the name of the

executor

. Most websites specializing in making an online will should ask for this information to draft an online will on behalf of the individual.
A good website that offers such services is the most important thing for making an online will. It is essential to find a website that holds the reputation and respect of people in making an online will. They might charge a bit more, but still, it will be less than going to a professional attorney or a lawyer. 
Coming to the big question- How legal are online wills? An online or a digital will is legal only if the will meets the requirement of the state where the individual wrote the will. There are states with particular rules and regulations about online wills.
For instance, there are some states which recognize holographic or wills that are written by hand and signed by the testator. At the same time, some states specifically require two to three witnesses to sign the will.
Sometimes, it is necessary that the witness who is to sign the wills is "Not interested" or will not receive any of the assets or the property in the will when the testator dies.
Some states require the will to be signed at the bottom, and others are okay with the sign anywhere on the will. The most important thing to understand is to research a lot about the state the individual lives in before starting the process of drafting an online will or digital will.
In short, an online or a digital will becomes a legalized and valid document only when it follows the crucial steps and meets the requirement of the state where the will is to be executed by the executor.
In the United States of America, it is very straightforward to make an online or a digital will legal. All one needs to do is, after making an online will, they need to download it and get it printed. After that, the online hard copy will need to be notarized and signed by two witnesses (though this varies from state to state, some might require three witnesses, given that they are above 18).
Things to keep in mind when making an online will or digital will and trusts
Though there are many pros of making an online will, like making an online will at cheap rates or perhaps finishing making one online within an hour from the comfort of your home, there are several points to remember while making an online or a digital will as well.
One must remember the things listed below when thinking of making an online or a digital will.
It's better to make your will from a trusted and well-known website. Several websites are offering you online templates and forms. But it would assist you if you remembered that your will must be legally valid to be effective after your death. Therefore, choosing some popular websites is better to avoid such risk factors. Try to conduct proper research before drafting your online trust and wills.
While drafting a will, many people come across the query, "How do I make wills and trusts online for free." You can always get help from legal professionals and attorneys online if you feel any difficulties. Also, if you are too nervous, you can always hire a professional to help you in person while drafting your will or trust.

While drafting a will online, ensure you have all the necessary knowledge about the documents and keywords necessary for the process. Know the legal terms while drafting a will so they cannot be misused against you in the future. Go through the requirement part of the online template or form. Also, you can contact a professional to know about the same.
The document you are considering determines whether your family and beneficiaries will get your assets. Therefore, it is always said to take help from a professional while drafting your online trust and wills, whether online or offline.
The bottom line is that drafting an online will and trust is legal, which probably answers the question of how legal are online wills. If an individual wants to make a legalized online will, they must meet the requirements of the state in which they reside. An online will is legal in every state.
The era is changing, and the world is evolving rapidly. And with the accessibility of the internet around the world, securing our physical assets via online will and trust seems viable. In today's modern times, our digital assets are as important to us as the physical ones. We at Clocr believe in offering innovative solutions to securing your digital legacy via social media will and digital estate planning. From digital vaults to emergency cards, our revolutionary services help you stay a step ahead of everyone. Plan your family's well-being with us today.