Classical music is something special. Written by people that came from an entirely different time, these timeless pieces are still capable of evoking the strongest emotions in us. Despite the lack of lyrical content, the melodies and arrangements are all that it takes to express your feelings.
When choosing the classical music for a funeral playlist, it's important to keep in mind that the song selections should be in accordance with your loved one's tastes. If there were any songs that were precious to her or describe her, be sure to include them in your playlist.
Classical musicians are well known for living lives of sorrow, which they use as inspiration for many of their works. As such, there exists a wide variety of classical funeral songs that can be played at a funeral or memorial service.
But with the vast variety of pieces that exist, knowing which ones to include in a funeral playlist can seem like a daunting task. Which songs to include? Which ones would be apt? Well luckily for you, we've made a list of 10 most popular classical songs for funeral.
1) Moonlight Sonata [1st Movement] (Beethoven)
While the 2nd and 3rd movements are some of the most popular classical song well known for their unique and fast-paced sound, the 1st movement starts it off with an almost indescribable sadness. It is perhaps the perfect peaceful send-off for your loved one.
2) Clair de Lune (Debussy)
Classical music always has a way of tugging at heartstrings, and there aren't many who does it better than Debussy. With each keystroke, you can feel the sadness that has been immortalized through this piece.
3) Ave Maria (Franz Schubert)
One of the most popular classic funeral songs, this timeless classical piece brings in a sense of tranquility and peace to the funeral service while also allowing us to reminisce the memories of our loved ones.
4) Canon In D (Pachelbel)
A staple at weddings, and one of the most famous classical songs, Canon In D is also apt for funerals for its almost bittersweet melody. The steady, almost predictable nature of the song makes it a perfect choice for some calmness.
Written in the memory of his beloved friend Benjamin Britten, this song sets it apart in that it begins and ends on a rest note, meaning that there's silence at the beginning and the end.
6) Adagietto' [Symphony No. 5] (Mahler)
A hopeful piece, the peaceful melody reminds us that there's always calm at the end of the storm. Everything will be alright in the end.
7) Air On A G String (Bach)
A piece that is a testament to Bach's genius, this piece produces a feeling of upliftment in its listeners despite its seemingly simple melody.
8) Adagio In G Minor (Albinoni)
A truly timeless piece, Adagio In G Minor stands out for its ability to evoke a wide variety of emotions out of its listeners. Being in the minor key, it's a bit melancholic, but at the same time, it provides a sense of hope.
9) Piano Concerto No. 2 in C Minor (Sergei Rachmaninoff)
The beauty of classical music lies in its complexity. And there aren't many better at writing complex pieces than Rachmaninoff. Simultaneously sorrowful and optimistic, this beautiful piece is guaranteed to tug at a few heartstrings.
10) Lacrimosa (Wolfgang Mozart)
A part of Mozart's Requiem, Lacrimosa (Latin for weeping) is unique in that there is a distinction between the first eight bars and the rest of the piece as he died before being able to complete the piece.
Funerals can be somber affairs, and it should be noted that creating a playlist and playing it is done in accordance with the deceased's wishes from when they were alive. Now that you've read about best classical songs to play at funeral, check out the Top 30 Funeral Songs of All Time for a more comprehensive guide on creating a general playlist.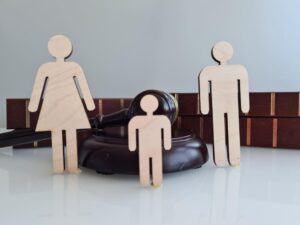 Guardianship Disputes: What Decisions Can The Court Make? A probate court may make a decision to appoint a guardian when an adult becomes incapable or
Read More »