In the 21st century, and in particular the last decade, globalization has occurred on an exponential scale thanks to the internet. Nowadays, you can find answers to almost any question you have. 
While the internet is primarily occupied by the younger generation, it also has its fair share of the older generation. Being the oldest generation to have a Digital Life, it's natural that Baby Boomers will be the first generation to leave behind a vast Digital Footprint that may remain unaccounted for.
Perhaps the one and the only generation that will truly get to appreciate how technology has developed to make life easier for humans, they will also be the first generation to collectively leave behind their Digital Legacy. 
How their Digital Assets are handled following their deaths can be used to gauge how far we are in preserving the Digital Legacy of individuals. With many companies slowly introducing legacy policies for their services, the world is slowly adapting to how technology is slowly being ingrained into our lives.
Moreover, the Digital Assets that belong to Baby Boomers often possess sentimental value such as pictures and videos of their families. By planning their Digital Legacy they can decide what Digital Data should remain and what should be deleted.
For example, an individual might want to pass on important pictures to their loved ones following their death. A Digital Legacy Plan ensures that the wishes of such individuals are carried out even after their death.
So if you are thinking of creating a Digital Legacy Plan then, here are a few steps to create one.
Steps To Create A Digital Legacy Plan For Baby Boomers
1. Take Inventory Of Your Digital Assets
Even though Baby Boomers are relatively less active on the internet when compared to the younger generations, they still have a significant Digital Footprint. Most baby boomers are active on at least 2 social media platforms. 
Thus, it's best to go through the bookmarks, browsing history, and check all the apps that are downloaded on the computer or smartphones. 
Once you recall everything, start making a list of all the Digital Assets you want to include in your Digital Legacy.
2. Decide What Happens To Your Account In Your Absence
It's important to decide what you want to do with your accounts. For example, you can choose to close your online accounts, cancel subscriptions (Amazon, Netflix, etc.), or memorialize them.
For Boomers, their Digital Assets could range from non-monetary Digital Assets such as pictures and videos to monetary ones like PayPal accounts. And not everyone would like to pass on all of their Digital Assets to their loved ones following their death. So it's pivotal that you decide what happens to your Accounts and their contents when you pass away.
3. Analyze Digital Legacy Policies
Before you plan Digital Legacy, make sure you go over the Digital Legacy policies of various sites. For instance, Apple Legacy allows users to designate a contact who can access their account after their demise. Similarly, Facebook Legacy Contact allows users to assign a family member to manage the account after their demise.
4. Choose Your Digital Executor
A Digital Executor is the person who makes sure your wishes are carried out after your demise. Moreover, they ensure your privacy is protected. You can choose a specific individual as a Digital Executor for certain online accounts. 
For example, if you do not want your family members to handle your social media accounts, you can appoint your close friend as a Digital Executor – exclusively for your Social Media sites.
Make sure they are tech-savvy and have knowledge about different digital platforms. The role of a Digital Executor comes with great responsibilities.
Above all, you should choose someone trustworthy as your executor. Since the executor is tasked with carrying out your Digital Will, you should choose someone who is both competent and trustworthy. 
5. Legalize Your Digital Legacy
It's important to legitimize your Digital Legacy by making it legal and secure. Some people prefer to include it in their existing Will. However, Will becomes public knowledge after your death, which can cause privacy concerns. 
The other problem with including your Digital Legacy in your Will is you need to keep updating it after every password change. Thus, it's best to create a Digital Estate Plan. It can keep up with password changes without making your information public.
Now that you've learned how to create a Digital Legacy Plan for baby boomers, sign up with Clocr today to get started on your Digital Estate Plan!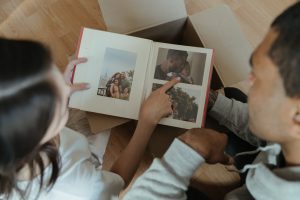 Life expectancy rates continue to rise with medical advancements. But even after all this progress, more and more people are thinking about their mortality and
Read More »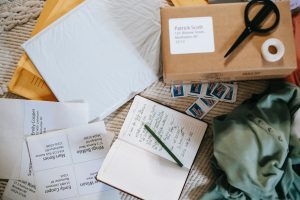 We plan our education, career, and finances for a successful life. But what about our health? Health is the most crucial aspect of our lives
Read More »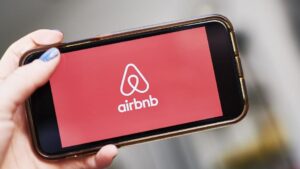 Airbnb is an online marketplace that connects people who want to rent out their homes with people searching for accommodation in an area and location
Read More »